Become an Admired Leader by Those You Work For, Work With and Work to Inspire!
September 28, 2016 |
Downtown Market Grand Rapids
(Pre-Event Activity the Evening of September 27)

Change Agent Leadership | Kevin Smith
One of Three "Idea Exchange" Sessions
Credit union people are not traditionally known for their appetite for change. But these days, more and more believers in the credit union movement are eager to affect and champion positive change. This means we need more change agents.
But what exactly does that mean? And how does it work effectively?
In this session we will talk about the difficulties, necessities and tremendous possibilities that come with being a change agent. Get ready to:
Learn the power of rapport in making people receptive to change;
Consider what it means to be a catalyst for change; and
Hear how to address culture, emotions and habits.
About Kevin Smith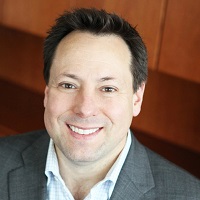 Kevin Smith is a publisher and a consultant with TEAM Resources and brings extensive experience in designing and implementing professional development resources to grow leaders within the credit union industry. He also oversees the TEAM Resources board self-evaluation programs.
Previously, Kevin spent 10 years at the Credit Union National Association (CUNA), in the Center for Professional Development as director of volunteer education. In that role he developed and oversaw programs for credit union executives, boards and volunteers. This included conferences and training events, webinars, print programs, and online courses, among others. During his tenure at CUNA, he created and brought several new programs to the credit union movement.
Behind the scenes Kevin was involved with a team of CUNA leaders focused on creating a culture of innovation within the trade association, and working toward keeping the organization forward-thinking, to create new and better programs for its membership. This included participation in an IDEO design program.
He holds a master's degree from DePaul University, Chicago, Illinois and a bachelor's degree from Miami University, Oxford, Ohio.
Go to main navigation