Advocacy Events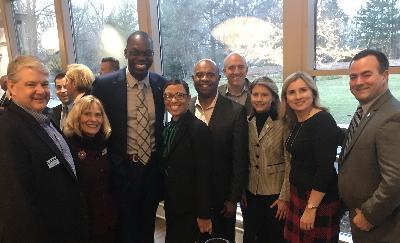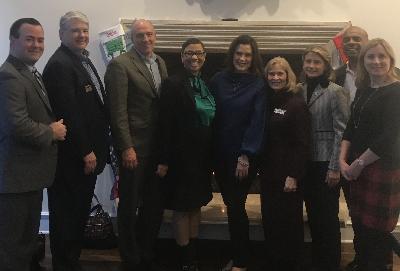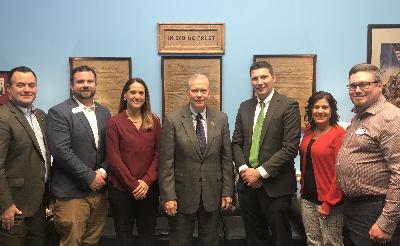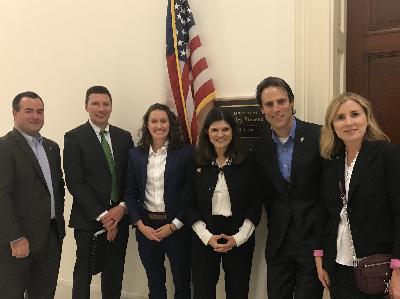 Our special events team works tirelessly to provide your credit union staff opportunities to interact with lawmakers and regulators, both in events throughout Michigan and in Washington, D.C. These events give our industry leaders access to decision makers, helping the league make its case for the continued prosperity of credit unions and your members.
The following tried and true events give you access to state and federal lawmakers in a variety of venues. We would love nothing more than to stand side-by-side with leaders from every Michigan credit union to represent the best interests of our industry. The Michele Myrick Fund Scholarship can assist those in need with the cost of attending the CUNA GAC and the Hike the Hill grassroots lobbying trips to Washington, D.C.
CUNA GAC - Feb 23-27, 2020
The CUNA Governmental Affairs Conference brings hundreds of credit union leaders from across the country to Washington each February, where they share industry needs with congress.
Discover best practices, get tips from the pros, meet knowledgeable business vendors and network with colleagues from across the state.
Credit union executives and board members are brought up to speed on pressing legislative issues, learn how to encourage grassroots political participation, and interact with their local state senators and representatives.
Enjoy a round of golf while supporting the Credit Union social mission. Money raised will benefit ASFM and the Michele Myrick Defense Fund Scholarship.
Our Hike the Hill, scheduled for Sept. 23-25, 2020, has been canceled in response to continued concerns with COVID-19. In lieu of an in-person Hike the Hill in Washington, D.C., MCUL will be scheduling virtual meetings with each of our 14 U.S. House of Representatives and two U.S. Senators from Oct. 5 to Oct. 16. Credit union leaders in each congressional district will have an opportunity to lead and participate in each of the meetings. Prior to the virtual meetings, MCUL will provide expected participants with briefing materials on those issues we'd like to cover in the meetings, along with important background information on each congressional member. Please check back in late August/early September for virtual meeting schedule updates as this is when we expect congressional offices to start confirming meetings date/times with us.
State and federal legislators are featured speakers at MCUL-facilitated chapter breakfasts, which appear with other chapter programs on the Chapter Events Calendar.

Go to main navigation