Spring Leadership Development Conference | Speakers
April 8-10, 2016 | Soaring Eagle Casino & Resort, Mt. Pleasant
An Outstanding Investment in Board Governance for Directors and CEOs

Featuring These Great Presenters!

David Adams
Dave is CEO of the Michigan Credit Union League & Affiliates and also provides management services for HR Value Group and League InfoSight. During his credit union career, he has held numerous board seats and committee assignments. A native of Utah, he holds a bachelor's degree in finance from the University of Utah and a master's in business administration from Utah State University.

Chuck Holzman
Chuck is the managing member and founder of Holzman Corkery, PLLC and has been representing credit unions since 1983, acting as legal counsel to over 200 credit unions with both state and federal charters. Chuck is a member of the State Bar of Michigan and has been admitted to practice in the US District Courts for the Eastern and Western Districts of Michigan along with the Sixth Circuit Court of Appeals.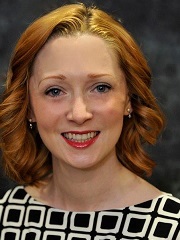 Jamie Howell
Jamie is a seasoned regulatory & operational compliance professional with over 15 years of experience in the credit union industry. As a compliance consultant for CU Solutions Group, she demonstrates a genuine passion and enthusiasm for developing a culture that exemplifies empowerment and accountability. She holds certifications in credit counseling, as a credit union compliance expert and is an advocate for various financial literacy initiatives.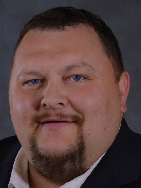 Jordan Kingdon
Jordan is the MCUL & Affiliates director of government affairs. He graduated with a bachelor's of science from the Isenberg School of Management at the University of Massachusetts. Prior to joining the MCUL in September of 2009, Jordan spent five years as a lobbyist for Michigan's banking industry, managing their grassroots and PAC fundraising programs.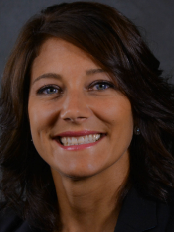 Glory LeDu
Glory is the manager of league system relations for CU Solutions Group. Her primary objective is to strengthen compliance products and services offered to the credit union community by CU Solutions Group and League InfoSight. Glory has over 10 years of experience in the financial industry including credit union compliance. She received a bachelor's of science degree from Northern Michigan University and a master's of science from Pace University.
Leanne O'Brien
Leanne is the assistance director of the credit union division for the Michigan Department of Insurance and Financial Services (formerly OFIR). She has experience as an educational committee member with NASCUS, working to enhance educational opportunities for examiners and the credit union industry.

Jeff Muglia
Jeff Muglia is a national account manager at Sprint and has worked in the telecommunications industry for over 30 years. He speaks nationally on topics related to increasing profitability and reducing expenses. Jeff manages the largest single account at Sprint, CU Solutions Group, and focuses on bringing significant value to credit union leagues, credit unions, business and individual credit union members.

Amy Smith
Amy is vice president, executive director of The Clearing House Payments Authority, and possesses more than 27 years banking experience. Her previous experience includes electronic product management at Comerica Bank, treasury sales with Continental Bank and marketing and consulting for Arthur Anderson & Co. She is an accredited ACH professional (AAP) and a certified association executive (CAE), and currently is a member of the NACHA board of directors.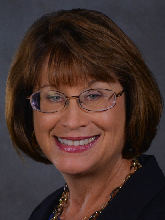 Beth Troost
As the executive director of the Michigan Credit Union Foundation and the Financial Education manager for the Michigan Credit Union League & Affiliates, Beth works to provide programs, tools and resources that help credit unions thrive and improve people's financial lives. She is a Credit Union Development Educator (CUDE) and a Certified Credit Union Financial Counselor (CCUFC).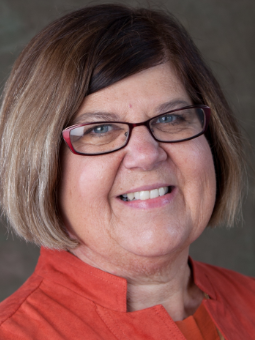 Robin Wybenga
Robin has been in the credit union industry since 1985 working in a variety of positions including nine years as a CEO of a 20 million credit union. In 2008, Robin took on the role of league representative at MCUL & Affiliates and currently she holds the position of chief financial officer at TBA Credit Union in Traverse City.

Go to main navigation