Register Now for the CUNA GAC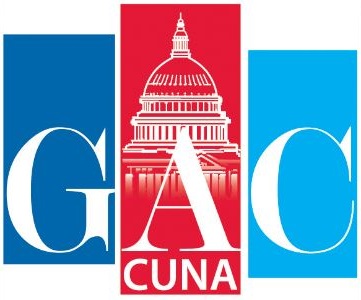 Be sure to register for the 2017 CUNA GAC, scheduled for Feb. 26–March 2 at the Washington Convention Center in Washington, D.C. The MCUL & Affiliates' CUNA GAC web page has information on the hotel room block. The 2017 Michele Myrick ASFM scholarship application will be released this month.
The GAC will once again feature a full program of nationally recognized speakers, exhibits and Capitol Hill visits with federal lawmakers. The MCUL & Affiliates' hotel room block is located at the Washington Marriott Marquis, which is located directly next to the convention center. There is currently a waiting list for Saturday, Feb.25 and rooms are filling fast. Additional information on how to book your room can be found here. Please email political affairs coordinator Haleigh Krombeen with any questions.
Go to main navigation