Executive Summit |
Be Social
September 14-16 | The Inn at Bay Harbor, Bay Harbor
Exclusive Peer-to-Peer Networking and Insights for CEOs and Executive Management



Networking, Activities, Meals and Snacks
WEDNESDAY, SEPTEMBER 14
1:30 p.m.
Optional Pre-Executive Summit Golf Outing
Sponsored by CU Solutions Group, Sprint and CUNA Mutual Group
Bay Harbor Golf Club
6:30 – 8:00 p.m.
Registration, Networking Reception & Vendor Showcase
Bay Harbor Golf Club
9:00 p.m.
Bonfire Party by the Lake (Weather permitting.)
Sponsored by CUNA Mutual Group
THURSDAY, SEPTEMBER 15
8:00 – 9:00 a.m.
Buffet Breakfast

11:00 – 11:20 a.m.
Power Break
Sponsored by Alloya

12:15 – 1:15 p.m.
Conversational Lunch
Sponsored by Mortgage Center
Sagamores
2:00 – 2:30 p.m.
Dessert Break With Vendors and Networking
Sponsored by Alloya
3:30 – 8:00 p.m.
Personal Time and Dinner on Your Own
Use this time at your discretion. Unwind, relax and reflect on the day's session by enjoying the lake or spa. Or choose to do some shopping in Bay Harbor,
visit the historic gaslight district in Petoskey or stop in at the Odawa Casino or area wineries. There is even time for another round of golf. Make plans with peers for a memorable afternoon and dinner like only a Northern Michigan resort town can offer.
Click here for area activities.
8:00 p.m.
MCUL & Affiliates/CUES Networking Reception
Sponsored by CU Solutions Group
Penthouse Suite
FRIDAY, SEPTEMBER 16
8:00 – 8:30 a.m.
Buffet Breakfast
Sponsored by CUNA Mutual Group

9:30 – 9:50 a.m.
Energy Break & Hotel Check Out
Sponsored by McQueen Financial Advisors
11:30 a.m. / Onward
Hotel Check-Out / Extend the Adventure!
The Executive Summit concludes at 11:15 a.m. and guests are requested to check-out of rooms by 11:30 a.m. — but there is no reason to leave the area. Enjoy more time with colleagues, meet for lunch or just extend the trip before heading home.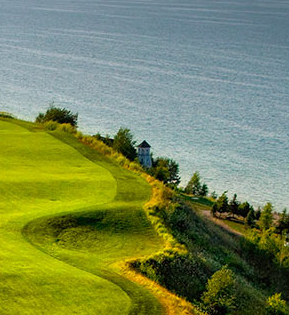 Go to main navigation