The credit union industry is about "people helping people," and the League proudly reaffirms that we stand united in that commitment. No matter where you and your team are on its DEI journey, whether you're just starting or looking for ways to make advancements, we have collected some DEI resources below.
The basics on how to nurture and manage groups of people with different backgrounds and perspectives -- on a micro and macro level.
The Implicit Association Test (IAT) measures attitudes and beliefs that people may be unwilling or unable to report. The IAT may be especially interesting if it shows that you have an implicit attitude that you did not know about.
The assessment is designed to help credit unions assess existing diversity and inclusion policies and practices, and identify opportunities to implement best practices in diversity and inclusion. Development of effective diversity and inclusion policies and practices takes time. Each year, credit unions will have an opportunity to conduct this self-assessment, and to provide the results to the NCUA. The NCUA uses the self-assessment data to monitor progress and trends in credit union diversity-related activities. This voluntary too has no effect on CAMEL ratings and is a fast and simple way for your credit union to begin building diversity and inclusion programs.
The National Credit Union Administration hostied a webinar on homeownership, the wealth gap, and bias in home appraisals.
Upcoming Events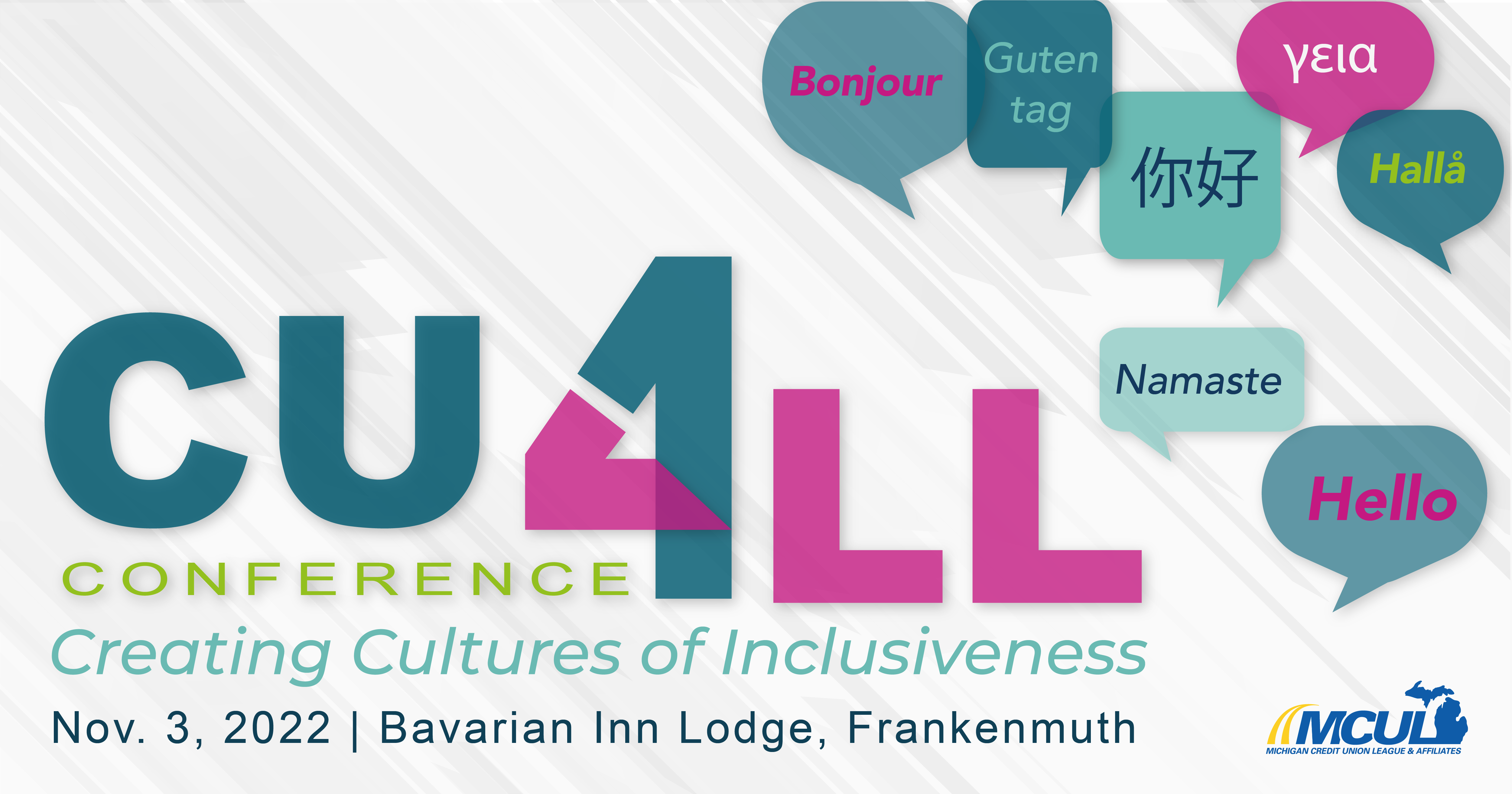 Everyone is able to belong to a credit union.
Find out what it takes for a credit union to make everyone welcome, with an inclusive strategy that starts with the leadership team, reaches for multicultural consumers and addresses DEI in a meaningful and measurable manner.
Diversity, equity, and inclusion (DEI) initiatives are gaining momentum at credit unions across the country — and for good reason. DEI is not just a trend or something "else" to do. Research shows that credit unions who implement effective DEI plans see positive and lasting results and set themselves up for future success with a higher return on assets, higher productivity among staff, higher retention, and attract a more diverse workforce1. Click here to learn more.
For additional questions or more information you can email DEIServices@cunamutual.com.
Additional Resources
What is DEI
DEI initiative Examples
DEI Training
DEI in the Workplace
DEI Resources
DEI for Nonprofits
MCUL's Commitment to Equitable Learning Environments
MCUL is committed to attracting a diverse group of attendees, educators and supporters at our events. Events are designed to provide networking and learning environments that are inclusive, equitable and welcoming to all attendees. While attending our event, we will honor your experiences, perspectives and unique identity. Should you encounter any interaction contrary to this commitment, please alert an MCUL staff member. Together, we can all create a supportive environment that has, at its heart, our shared commitment to learning, networking and developing our dedication as a community as people helping people.
Go to main navigation