State Issues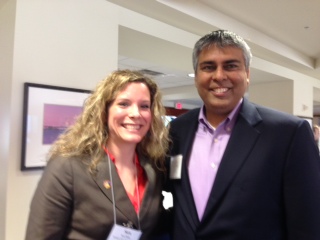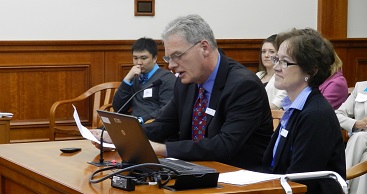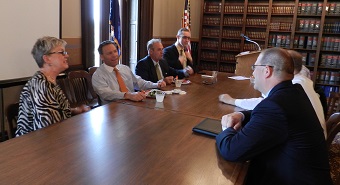 Below is a list of current state issues.
State Solution for Data Breaches

(Support) Massive data breaches at the national and state levels have impacted hundreds of thousands of credit union members. Michigan credit unions continue to bear the costs of these breaches. While credit unions have been subject to strict federal privacy requirements since 1999, merchants have not been held to the same data standards. Inaction on data breach protections at the federal level has led to MCUL seeking a state solution. Senator Booher introduced senate bills 632 and 633. SB 632 creates a cyber security council to help aid in the creating of cyber security standards. The council would be comprised of fourteen total members, two of these members would specifically represent the interests of banks and credit unions. SB 633 seeks to create a state created cyber security "gold standard" for retailers. Retailers who are meeting all of the specified requirements would be able to avoid civil litigation. The proposed legislation also creates a notice standard for the retailers; requiring retailers to notify the credit union within three days of discovering a breach has occurred. If the retailer(s) fail to do so within the requisite timeframe then the financial institution would have the ability to bring a civil action against the retailer.



Oppostition to Payday Lending Expansion

(Oppose) Payday lenders continue seek authority to significantly expand their products and offerings in Michigan. Expansion would expose Michigan consumers to higher loan amounts at triple-digit interest rates while not maintaining several consumer protections under current law. The current legislation introduced by Senator Vincent Gregory and Senator David Robertson senate bills 430-432. SB 430-432, introduced by Senator Vincent Gregory and Senator David Robertson, would create an entirely new regulatory act with a higher-dollar installment loan product with a longer term. Under SB 431, a licensee would be able to offer borrowers loans with a maximum $2,500 to be repaid within 2 years. This legislation has been referred to the Senate Banking and Financial Institutions Committee. MCUL has joined several other consumer and industry groups (Michigan Coalition for Responsible Lending) in opposition to this legislation.



Electronic Notarization

(Support) Current law requires that an individual seeking the performance of a notarial act must physically appear before a notary public for positive identification. While Michigan has adopted the Uniform Electronic Transaction Act, it does not participate in electronic notarization (e-notary). Notaries must verify the identity and signature of the individual signing the document. The signor must be in the physical presence of the notary and all signatures must be an original to obtain notarization. MCUL collaborated with the Department of State on legislation that would allow for e-notarization. Senator Peter MacGregor is the main sponsor for this legislation. The legislation has passed the Senate Banking Committee and the full Senate and is awaiting a hearing in the House Financial Services Committee.
Loss of Collateral on Abandoned Vehicles

(Support) Several Michigan credit unions have reported an increase in delayed or untimely notices from tow and storage facilities on vehicles considered to be abandoned or involved in a crime. Under the Michigan Vehicle Code, credit union interest is that of a secured party, not an owner. It is presumed that the last titled-owner is responsible for abandoning the vehicle. Under current law, the Secretary of State has 7 days to notify the owner and lienholder of record that the vehicle has been abandoned. The owner or lienholder then can redeem the vehicle by paying the towing and storage fees in their entirety. If they do not pay the fees within 20 days of receiving notice, the vehicle can then be sold at auction.
MCUL has been working with Representative Diana Farrington on legislation (HB 5181) that would allow lienholders to have the ability to inspect a vehicle that has been deemed abandoned for a nominal fee. The legislation also provides lienholders with the ability to contest fees if they believe they are unreasonable. HB 5181 passed out of the House Financial Services Committee 9-0 and off the House floor 109-0. This legislation is currently in the Senate Judiciary Committee and is expected to see action in the fall.

DIFS Model Bylaw Review
(Support) An outcome of our MCUA dialog with DIFS, this review would modernize the state's bylaws, providing clarity for credit unions who look to the bylaws for guidance.
Go to main navigation