Print
Submit Your Community Impact Videos Today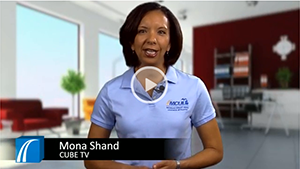 No one does more to uplift communities, support local businesses and change the course of members' lives than credit unions. Now it's time to let the rest of the world in on the secret. That's why MCUL is teaming up with Michigan Business Connection, one of the creators behind CU Lunch Local, to launch a video celebration of credit union successes.
We want to see what your credit union is doing to make your community better. Make a short video on your cellphone, record an interview on your webcam, or create a video photo collage in PowerPoint. Then, share your success video on YouTube; post the link to Michigan CU Capital's Facebook page, or email it to Jessica@in-fusiongroup.com.
These videos will be paired with photos and releases from the second annual CU Lunch Local coming Tuesday, Oct. 15, to convey a powerful message to lawmakers, media and potential credit union members.
Click here for more information and helpful tips to help you put together a simple video.

Submissions to Monitor may be
emailed
. Bryan Laviolette is the editor of Monitor. Contact him
by email
or call (800) 262-6285, ext. 233. The newsletter of the Michigan Credit Union League is published Monday mornings or Tuesday mornings when Monday is a holiday. There is no Monitor the week after Christmas and the week after the Annual Convention and Exposition. The MCUL reserves the right to edit submissions for clarity and space.