Print
Sign Up Now for 'Don't Tax My Credit Union' Webinar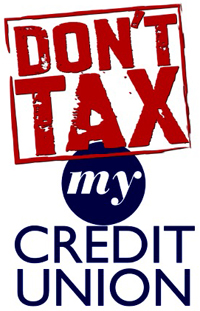 Congress is considering a major overhaul of the federal tax code and bankers are lobbying to eliminate the credit union tax exemption. More than ever, the credit union movement needs supporters to step up and tell Congress the importance of credit unions to their communities.
Learn more about how to advocate on behalf of credit unions during a free webinar at 3 p.m., Wednesday, July 17. During the Don't Tax My Credit Union webinar, you'll get ideas for engaging your staff and members in making the credit union voice heard on Capitol Hill.
Beyond advocating to keep the credit union tax exemption, this is an opportunity to demonstrate the power of the credit union movement.
During the brief (30-minute) session, the tools and resources available to engage your staff, board and membership in this critical fight, will be discussed, as well as MCUL's plan for spreading the word.
To register for the webinar, contact Kathryn Hall at Kathryn.Hall@mcul.org or (800) 262-6285, ext. 470.
In the interim, we encourage you to familiarize yourself – and share with your members – the public-facing Don't Tax My Credit Union campaign website.

Submissions to Monitor may be
emailed
. Bryan Laviolette is the editor of Monitor. Contact him
by email
or call (800) 262-6285, ext. 233. The newsletter of the Michigan Credit Union League is published Monday mornings or Tuesday mornings when Monday is a holiday. There is no Monitor the week after Christmas and the week after the Annual Convention and Exposition. The MCUL reserves the right to edit submissions for clarity and space.