In Brief...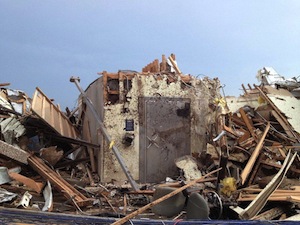 Tinker FCU vault after the tornado
…On May 20, a class F4 tornado ripped through the Oklahoma town of Moore, killing 24 and obliterating some 12,000 homes and businesses along its deadly 17-mile swath. Tinker FCU lay directly in the tornado's path. As sirens wailed and the storm approached, Tinker employees took refuge in the credit union's vault. After the storm passed, employees were unable to free themselves because a wrecked car blocked their exit from the vault. Later freed by first responders, workers emerged to find their entire credit union flattened, except for the vault that saved their lives. After hearing of the credit union's destruction, Lake Michigan CU Director of Business Development and Community Relations, Vickie Smith (retired), felt compelled to act. She approached CEO Sandy Jelinski about organizing a relief campaign for the credit union's employees. A fundraising campaign was rapidly put into place at all LMCU branch and corporate locations, asking members and employees to contribute to relief efforts. Over the course of just three days, $2,700 was raised to aid Tinker's employees. LMCU Corporate contributed another $500, and a check for $3,200 was sent to TFCU. The funds will be used to assist Tinker employees needing financial assistance in the aftermath of this storm. Vickie Smith contacted Tinker Federal Credit Union's Susan Rogers (Human Resources) and Kacie Mach (Business Development/Community Relations) to inform them of LMCU's efforts. In an email to LMCU employees, Ms. Smith reported, "They (Rogers and Mach) were overwhelmed with our support of their Moore branch employees. The devastation was unbelievable. They are doing everything possible to assist many staff members who lost homes and possessions. One employee lost a family member in the storm. They expressed such heartfelt appreciation, and were really taken aback by the outpouring of concern from LMCU. They asked that I let everyone at LMCU know how very much they appreciated everyone's thoughts, prayers and financial assistance." LMCU Community Relations Director, Matt Cook, who recently succeeded Vickie Smith after her retirement said, "LMCU is committed to being an integral part of the communities we serve. We also feel it's important to give our staff and members the opportunity to contribute to areas of need, even beyond our community. When a natural disaster or other horrific event occurs, we try to target a specific area of need, and connect with a link in the community affected. That way, we can ensure the money donated will be used efficiently and effectively. "Our members have given us the ability to be successful. It is through efforts like these that we are in a position to give back on behalf of our members. It's amazing to see the impact that these efforts produce. Someone's contribution at one of our local branches can have a far reaching impact in some other area of the country that really needs it."
... Genisys CU was a recent sponsor for the Arthritis Foundation Walk at the Detroit Zoo. Genisys donated $2,500 from their employee casual fund toward the cause."On behalf of the 46 million adults and 300,000 children who live with arthritis, the nation's leading cause of disability, thank you for supporting the Arthritis Foundation in its mission to provide leadership in the prevention, control and cure of arthritis," said Laurie Rupp, Arthritis Foundation Community Development Manager.Money collected from the event is used to fund arthritis research projects, create and maintain "life improvement" land and water-based exercise programs and sponsor a week-long residential summer camp called "Camp Dakota" for Michigan children who live with arthritis and related diseases."Genisys is proud to not only sponsor a cause that affects so many people, but to take their motto, 'let's move together,' literally by having volunteers participate in the Arthritis Walk," said Jackie Buchanan, President/CEO.In Michigan, 2.5 million adults and 10,300 children live with the daily pain and limitations from more than 100 forms of arthritis.For more information about the Arthritis Foundation, visit www.arthritis.org.
…Public Service CU accepted two awards at this year's MCUL Annual Conference and Exposition which took place May 16-18. PSCU was honored to receive First Place for the Louise Herring Philosophy-in-Action Member Service Award. The honor is presented to the institution that embodies the Louise Herring Philosophy of "People-Help-People". PSCU was awarded the top prize for their dedication and commitment to the Focus Hope program of Detroit. PSCU was also honored with a Second Place award for the Dora Maxwell Social Responsibility Community Service Award, which was awarded for their Michigan Remembers 9/11 tribute. This tribute not only helped to raise funds for the Salvation Army Disaster Relief program, but paid tribute to the fallen first responders from 9/11 and salutes those who protect our country on a daily basis. "It's a great experience for PSCU to help people, but to receive recognition for our efforts is extremely special," said PSCU CEO, Dean Trudeau. "I'm proud of our staff and their continued loyalty to helping the community".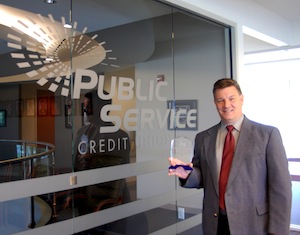 Trudeau with award
…Dean Trudeau, CEO of Public Service CU, was awarded Father Kern Medallion Award at the Father Clement H. Kern Foundation's 24th Annual Award Dinner. The award is presented to outstanding citizens who continue the work of Father Clement Kern, saintly Pastor of Most Holy Trinity Church in Southwest Detroit, in helping people and groups in need. The award presented to Mr. Trudeau read "In recognition for a life filled with humanitarian works and service for the people of Detroit". In his acceptance speech, Trudeau took a few minutes to recognize Focus Hope Branch Manager Damika Clark, for her work at Focus Hope & Sumpter Township Branch Manager, Mary Foster for her work with PSCU's elementary schools program. Dean also thanked the PSCU Executive team, Board of Directors and employees for their continuous support in upholding the credit union philosophy of "People Helping People". Public Service Credit Union congratulates Dean Trudeau on the example he has set for our credit union and this prestigious honor awarded to him.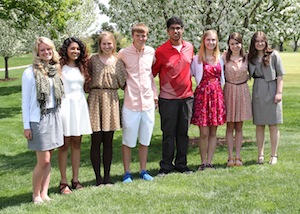 Scholarship winners left to right: Zoe LaCroix- Zeeland West HS; Bhavya Thamman- Forest Hills Northern HS; Emily Cole- Grand Rapids Christian HS; Michael deForest- West Ottawa HS; Akash Premkumar- Forest Hills Eastern HS; Melissa Zandstra- Rockford HS; Claire Goodfellow- West Catholic HS; Andrea Klapp- Grand Rapids Union HS
… Lake Michigan CU announced the winners of its annual Lloyd F. Hutt Scholarship essay contest. Winners were awarded their scholarship checks at a celebratory luncheon held in their honor at Cascade Country Club on May 8. Established in 1990 by Lake Michigan Credit Union, the annual Lloyd F. Hutt Scholarship essay contest provides local high school seniors with the opportunity to win one of eight $2,000 scholarships toward the advancement of their future academic goals. This scholarship program honors the legacy of LMCU founder Lloyd F. Hutt and his lifelong commitment to community involvement. Since its inception, the Lloyd F. Hutt Scholarship has provided over $250,000 in scholarships to local high school seniors. After receiving a record-breaking 419 submission entries, eight winners were selected by a panel of independent local judges. Winners included Andrea Klapp, Grand Rapids Union High School.; Bhavya Thamman, Forest Hills Northern High School; Emily Cole, Grand Rapids Christian High School; Michael deForest, West Ottawa High School; Melissa Zandstra, Rockford High School; Zoe LaCroix, Zeeland West High School; Claire Goodfellow, West Catholic High School and Akash Premkumar, Forest Hills Eastern High School. This year's essay topic was, "Your life's biggest influence so far: How will you pass it on?"Applicants each wrote an original 750 – 1,500 word essay exploring the topic in its entirety. Essays were evaluated with greater emphasis placed on creativity, passion, clarity and originality than mechanical or grammatical proficiency. LMCU's Director of Business Development and Community Events, Vickie Smith, has been overseeing the Hutt Scholarship essay contest for the last 12 of its 23 years. "This scholarship continues to be one of my favorite projects. LMCU's continuing commitment to education has seen this program expand from 35 essays originally generated in 1991, to 419 submitted this year – from 89 schools throughout the west Michigan communities we serve." Awards are paid to the recipient to provide financial assistance in the pursuit of an undergraduate degree at an accredited trade school, college or university. The money may be used for tuition, fees, books, supplies and equipment.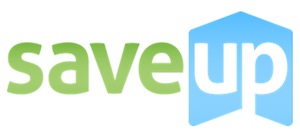 … Alpena Alcona Area CU is partnering with SaveUp, a free financial program that rewards members for saving money and paying down their debts. SaveUp rewards members each time they contribute to their savings or retirement accounts; pay down their credit cards, mortgages, or other loans; or engage with SaveUp's financial education content. For each positive financial activity, SaveUp members earn credits that can be redeemed for the opportunity to win exciting or life-changing prizes. Thousands of people have won prizes such as cash, retail gift cards, consumer electronics, free air travel, shopping sprees, and home makeovers. At a time when U.S. consumer debt is rapidly approaching $16 trillion, SaveUp has helped members deposit over $464 million to savings and paid down over $305 million of debt. "We are committed to helping our member owners succeed financially and to realize their financial goals. The SaveUp program will encourage positive financial behavior by rewarding our member owners for saving money and paying down their debts. The SaveUp program allows you to track your success and also offers a wealth of educational programs to become better educated on financial topics." Donald J. Mills, President and CEO of Alpena Alcona Area Credit Union commented. Alpena Alcona Area Credit Union is the 33rd Michigan based credit union to partner with SaveUp. AAACU members can register for SaveUp by visiting www.saveup.com/aaacu.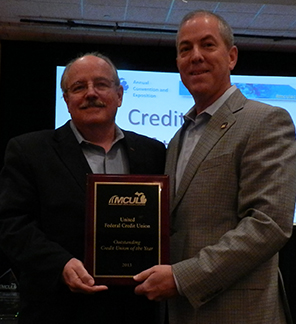 Easterling with MCUL CEO Dave Adams
… United Federal CU President/CEO Gary Easterling announced that UFCU created a $5,000 scholarship fund for Lake Michigan College (LMC) students pursuing a degree in business. Easterling made the announcement during his acceptance speech of the Michigan Credit Union League (MCUL) Outstanding Credit Union of the Year Award at the MCUL Annual Convention and Exposition in Detroit. UFCU received a $5,000 prize as part of the award and chose LMC as the recipient. "This business scholarship recognizes United Federal Credit Union's commitment to the success of Lake Michigan College and its students," stated UFCU President/CEO Gary Easterling. "It is intended to help a student get started on a path to a better job, a career, and a better life, while at the same time, strengthening our community by helping to build a better workforce for the future." In addition to the recognition from the MCUL on being named MCUL Outstanding Credit Union of the year, UFCU received $5,000 for a Michigan college or university to be donated to the recipient of UFCU's choice or to a Michigan-based charitable organization of choice. A $1,000 scholarship will be distributed to one business student each year for the next five years. Lake Michigan College Students can apply for the UFCU business scholarship at lakemichigancollege.edu/scholarships. The MCUL Outstanding Credit Union of the Year Award recognizes an individual credit union for its outstanding achievements in the areas of financial strength and performance, new and improved services to Members, new activities or programs, financial literacy efforts, community involvement, community service, legislative advocacy, and public relations marketing. UFCU became a trailblazer in 2012 when it made the historic purchase of the assets of Griffith Savings Bank in Griffith, Indiana, marking the first time a federally chartered credit union purchased the assets of a state chartered FDIC insured mutual savings bank. In the award criteria for outstanding achievements in financial strength, UFCU had a great financial year by exceeding its own goals for loans and deposits in a challenging economic climate. In the areas of community service and involvement, UFCU employees demonstrated their commitment to community development by participating with, serving, and donating to organizations in Michigan. UFCU received many awards in 2012, with the common underlying theme focusing on its Members and the community. The Michigan Credit Union League (MCUL) Annual Convention and Exposition awards ceremony took place May 18.
…Genisys CU, which provides services to anyone who lives or works in the Lower Peninsula, recently joined forces with local branch 320 of the National Association of Letter Carriers (NALC) and Rite-Aid to support Feeding America and help Stamp Out Hunger across America. The Stamp Out Hunger drive is a nationwide effort that provides food to local food banks and pantries that rely heavily on donations. With more than 50 million Americans living at risk of hunger, food banks across the country continue to experience record demand for emergency food assistance. Recently, letter carriers in Auburn Hills, Bloomfield Hills, Clarkston, Lake Orion, Oxford, Pontiac, Rochester, Waterford, White Lake, and West Bloomfield collected bags of non-perishable food items left by resident's mailboxes. They then donated these items to the food bank closest to their route. With the help of everyone involved, NALC branch 320 was able to raise over 200,000 pounds of food, a nearly 30% increase from the 2012 total. Best of all, everything collected went directly to food pantries right in this area, helping our neighbors and friends in need. "Stamp Out Hunger provided a great opportunity for everyone to make a big difference in our own community," said Jackie Buchanan, President/CEO. "We are proud to support the local NALC branch with their dedication to helping local food pantries."
…Kellogg Community FCU celebrated National Credit Union Youth Week (NCUYW), April 21– 27, by offering youth members the opportunity to participate in several contests. Youth Week was formed to help create awareness and to prepare and educate children and teens on how to save, spend, and manage their money wisely. During this week, credit unions across the nation highlight financial awareness for their youth members. "The financial readiness of our community's youth is essential to their well being and to their future financial success," says Kellogg Community Federal Credit Union's CEO, Tracy Miller. "KCFCU is actively involved in financial literacy in area schools, and we are proud to be part of the educational process for our youth members. As we celebrate National Credit Union Youth Week, we strive to provide fun and educational activities that benefit our members and the community. By reaching out to children at an early age we hope to help them to grow into financially responsible adults." During NCUYW, KCFCU held a coloring contest for children between the ages of 3-11, as well as a financial essay contest for youth members ages 12-17. Anabele Adams was our coloring contest winner and Kally Mains was the winner of the financial quiz contest. The contestants were each awarded $20. KCFCU also held a financial literacy Quiz Bowl at Lakeview Middle School on Thursday April 25th for students in 5th through 8th grade. The Quiz Bowl was held during the lunch period so all of the students could engage in the event. There were six contestants from each grade divided into two teams of three girls and three boys. The participants took turns buzzing in when they knew the correct answer. The Quiz Bowl provides a fun and creative way to get important financial literacy to the students. The event offered a competitive environment where the students could cheer on their classmates while learning important financial facts.
| | | |
| --- | --- | --- |
| Anabele Adams, the winner of the coloring contest. | 5th grade Quiz Bowl girls team participants (left to right): Claire, Kaylee, and Maddie. | Kally Mains (left) the winner of the financial quiz with KCFCU employee Candace Brenke. |
… Motor City Consumers Cooperative and Motor City Co-op CU are pleased to announce the 2013 Bathanti-D'Agostino Memorial Scholarship recipients. Each recipient will be awarded $2000 for college expenses. "I am honored to announce this year's recipients. Motor City Co-op Credit Union and Motor City Consumers Cooperative are fortunate that we can provide funding to encourage our young members to further their education. Each of the recipients excels academically and are committed to helping their communities," says Robert Walby, Vice-Chairman of Motor City Co-op Credit Union and Chairman of Motor City Consumers Cooperative. Five scholarship recipients were selected based on their scholastic ability, merit and community involvement. The recipients are: Emily Ciaravino, Warren; Courissa Clark-Langlois, Clinton Township; Chelsea Jump, Warren; Andrew Piontkowski, Sterling Heights and Mandy Sztajer, Warren. High school seniors who are members or children of members that are attending college after high school may apply. Any Michigan resident is eligible to join the Credit Union by opening a savings account with a ten-dollar deposit and an initial three-dollar, membership fee. Verification of identity will be required with a State of Michigan license or identification card.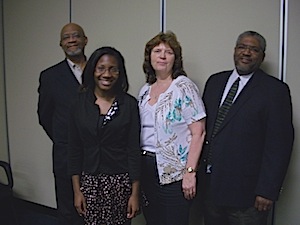 Shantel Cribbs with Central Macomb board members left to right: Raymond White, Jr., Christina Nuttall and Clifford Brown
…Central Macomb Community CU awarded Shantel Cribbs, a 2013 graduate of Clintondale High School, with their $1,000 Macomb County Community Action Scholarship, which rewards young credit union members who assist the community and non-profit, charitable organizations. Cribbs, of Clinton Township, will pursue her passion for musical theatre at Columbia College Chicago this fall. She accumulated more than 300 hours of community service volunteering at her church and performing at homeless shelters, jails, hospitals, juvenile detention centers, nursing homes, churches, etc. Cribbs is a member of the Mosaic Youth Theatre of Detroit where she has performed for three years. "My career choice will continue to benefit society because I plan to be a positive role model and inspire my audience at every performance," said Cribbs. "I will give only my best and nothing less on stage and in life." "Shantel is a lovely young lady and her efforts to support our community were evident in her application packet and during our interview," said Drema Isaac, president/CEO. "Her classmates voted her 'Most Likely to Succeed', and we believe she will, too."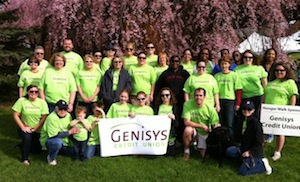 Genisys employees participating in the 31st Annual Hunger Walk
… Genisys CU was the presenting sponsor for the 31st Annual Hunger Walk, which was held at the Highland Lakes Campus of Oakland Community College. Over 450 people participated in the walk and rose over $50,000 to help fight hunger. "The weather was perfect," said Jim LeBlanc, Hunger Walk Chairperson. "I was excited and pleased to see the support of so many young people. It sure looked like everyone who remained after the walk for the food and entertainment had a great time. I want to thank all of the volunteers, staff, sponsors, supporters and walkers for their participation." This fundraising event helps support Lighthouse of Oakland County's year-round food pantry, which provides assistance to families in 25 communities throughout Oakland County. Every month, over 750 families turn to Lighthouse for food and more than 65,000 Oakland County residents live below the poverty level. "Genisys has been sponsoring Hunger Walk for many years," said Jackie Buchanan, President/CEO. "It's a great community-building event, since all of the support is given back locally."In addition to sponsoring the event, over 30 Genisys employees and family members participated in the walk. For more information on how you can participate in next year's Hunger Walk or to find out how you can contribute to Lighthouse of Oakland County, visit www.lighthouseoakland.org, call (248) 920-6000 ext. 2362 or email ppulis@lighthouseoakland.org.
| | |
| --- | --- |
| | |
| Lewis | Ulrich |
… Kellogg Community FCU is pleased to announce two of their employees have graduated from Spring Arbor University with the degree: Master of Business Administration (MBA). Kris Lewis, KCFCU's Regional Sales and Service Manager stated, "I chose to go back to school and pursue my MBA to help our members achieve their financial goals and to continue to grow KCFCU as a strong financial institution. Servicing our member's needs is a passion of mine, and I look forward to using my new-found knowledge to help accomplish this." Lewis comes to KCFCU with over 16 years of business experience. He is adept in managing the operations, providing direction, and overseeing the growth of multiple branch locations. He was also instrumental in helping develop and coach retail branch employees and managers, improving member service. Lewis strongly believes in giving back to the community and sits on the Board of Directors for the Comstock Community Center, and has been involved in the Michigan Credit Union League. Alicia Ulrich, KCFCU's Three Rivers Assistant Branch Manager has this to say when asked about achieving her MBA, "Lifelong learning is important to me so that I may continue to enrich the lives of those around me including members of KCFCU, the Three Rivers community, and my family. I feel fortunate to have had this opportunity and am thankful for the many experiences Spring Arbor University has offered me." The fact that Ulrich's roots are in Three Rivers contributes to her passion for the local community. Ulrich has 13 years of customer service experience, including in the financial industry. She earned her bachelor's degree in Business Administration from Grand Valley State University. Ulrich is a member of the Three Rivers Rotary and is a Three Rivers Chamber Ambassador.
Go to main navigation