CFPB Announces Plans to Provide Guides and Official Interpretations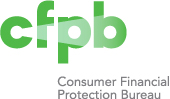 There was an expectation that once the CFPB released the new mortgage rules there would be a pause in newly proposed regulations and required implementations while financial service providers prepared to implement changes. But based on further actions by the CFPB and other regulatory agencies, 2013 will be a year of change and constant modification.
Part of the regulatory uncertainty credit unions face is rooted in the CFPB's constant amendments to proposed and finalized rules. On April 5, the CFPB announced plans to provide guides to assist credit unions in implementation of the mortgage service rules. In its notification, the CFPB stated that "in the coming months, we'll release plain language compliance guides, updates of the official interpretations, examination procedures and other materials." It is important to understand that this additional information will be just as important to review as the final rules.
The CFPB stated that it was updating official interpretations which become a part of the rule and must be adhered to like any other part of the regulation. It will be imperative to pay attention to the CFPB's guides, updates and other provided materials. You can sign up to receive notification of when these guides are published by entering your email address in the upper-right section of the CFPB's Regulations page under email updates.
On April 10, the CFPB published its Small Entity Compliance Guide for the Ability-to-Repay and Qualified Mortgage Rule under the Truth in Lending Act (Regulation Z). The goal with this guide is to provide a comprehensive summary in plain language and FAQ format. According to the CFPB, the guide highlights issues that small creditors might find helpful to consider when implementing the rule. The guide can be found here.
Go to main navigation