Print
Rep. Mike Callton Appointed to Chair state House Financial Services Committee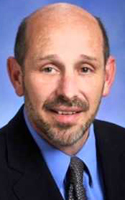 Callton
On Thursday, Speaker of the House Jase Bolger, R-Marshall, released the list of 2013-14 legislative committee chairs for the state House of Representatives.
Rep. Mike Callton, R-Nashville, was appointed to chair the House Financial Services Committee, in one of several somewhat surprising developments among the appointments given speculation throughout the Capitol about several committees.
Rep. Callton represents the residents of Barry County and part of Ionia County, including the city of Portland. He is the owner of Nashville Chiropractic Center in Nashville and a Chiropractor by trade. This will be Rep. Callton's first term serving on the committee. He is a long-time member of two credit unions, and understands the importance of community-based financial institutions in the marketplace.
"The MCUL is very pleased with the appointment of Rep. Mike Callton as Chair of the House Financial Services Committee for the 2013-14 legislative session, and congratulates him and all of the members of the newly appointed panel. We look forward to building upon the positive and productive working relationship that MCUL enjoyed with the Committee last session," MCUL CEO David Adams said.
Click here to access Rep. Callton's legislative webpage.
Submissions to Monitor may be
emailed
. Bryan Laviolette is the editor of Monitor. Contact him
by email
or call (800) 262-6285, ext. 233. The newsletter of the Michigan Credit Union League is published Monday mornings or Tuesday mornings when Monday is a holiday. There is no Monitor the week after Christmas and the week after the Annual Convention and Exposition. The MCUL reserves the right to edit submissions for clarity and space.