Print
Wanted: Passionate Credit Unions for Kids Advocates Under 40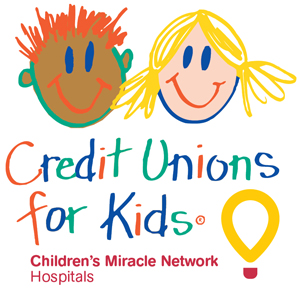 The Young Leaders for Kids Board, an "under 40" national advisory board for Credit Unions for Kids, is currently seeking energetic, dedicated and capable individuals from the credit union movement to join their team.
The purpose of Young Leaders for Kids is to create, grow and inspire Credit Unions for Kids enthusiasts among the next generation of credit union leaders. The group is made up of individuals under 40 years of age who hail from credit unions, leagues and industry partners. As such, the YL4Kids Board benefits from a broad spectrum of talent, experience, perspective, and reach in the credit union movement. The group began in early 2010.
"Over the past two and a half years, the Young Leaders for Kids Board has been instrumental in the success of our CU4Kids program nationwide," said Joe Dearborn, senior director of corporate partnerships for Children's Miracle Network Hospitals. "The team's efforts helped us engage thousands of credit unions and reach new fundraising heights in 2012. They are working on some new, exciting fundraising ideas, and I look forward to seeing their impact in 2013."
Applications are now being accepted and are due by Feb. 1. For more information about YL4Kids or to apply, click here.
Submissions to Monitor may be
emailed
. Bryan Laviolette is the editor of Monitor. Contact him
by email
or call (800) 262-6285, ext. 233. The newsletter of the Michigan Credit Union League is published Monday mornings or Tuesday mornings when Monday is a holiday. There is no Monitor the week after Christmas and the week after the Annual Convention and Exposition. The MCUL reserves the right to edit submissions for clarity and space.