Print
Biz Kid$ to be Featured at Michigan Jump$tart Educators Conference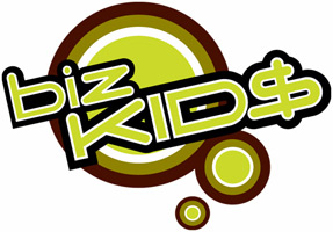 Titled Personal Finance: Welcome to Relevance, the eighth annual Michigan Jump$tart Coalition for Personal Finance Educators Conference will be Tuesday, Dec. 11 from 8 a.m. to 3:30 p.m. at the Detroit Branch of the Federal Reserve Bank of Chicago.

Credit union youth financial educators are welcome to attend the conference and are encouraged to invite local classroom teachers to attend. The conference is valuable for K-12 educators who are new or highly experienced at teaching personal finance topics in the classroom. The registration fee is only $45 and includes lunch. Classroom teachers have the opportunity to earn SB-CEUs for attending this conference.

The conference will include a keynote from Sharon B. Jones, personal finance expert and author of "Family-Friendly Money Recipe$ for Kids" and an economic update from economist Martin Lavelle of the Federal Reserve Bank of Chicago. Breakout sessions for elementary/middle school and high school/adult audiences will include speakers and resources.

The credit union-supported Biz Kid$ program where kids learn about money and business will be highlighted at the conference. Danielle Brown, Biz Kid$ program coordinator for the National Credit Union Foundation, will conduct a live webinar for attendees to showcase the program and supplemental classroom materials. All attendees will receive a DVD copy of a Biz Kid$ episode along with a printed lesson plan for use in the classroom. One lucky attendee will also win a full-season box set of Biz Kid$ DVDs as a raffle prize at the conference.

The conference will feature a variety of vendors to introduce educators to a host of curricula and resources for classroom and workshop use. Credit unions who would like to participate as an exhibitor should contact Amy Parten at aparten@greenpath.com to make arrangements for this event.

Organized in 2000, the Michigan Jump$tart Coalition for Financial Literacy is a conglomeration of public, private and nonprofit organizations that seek to improve the personal financial literacy of Michigan´s young adults. For more information and to register see the Michigan Jump$tart Coalition website.
Submissions to Monitor may be
emailed
. Bryan Laviolette is the editor of Monitor. Contact him
by email
or call (800) 262-6285, ext. 233. The newsletter of the Michigan Credit Union League is published Monday mornings or Tuesday mornings when Monday is a holiday. There is no Monitor the week after Christmas and the week after the Annual Convention and Exposition. The MCUL reserves the right to edit submissions for clarity and space.