League Makes CU PolicyPro Part of Dues Affiliation Package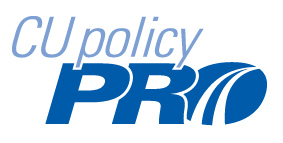 MCUL & Affiliates announced a new partnership with CU Solutions Group and League InfoSight to offer a new compliance product to all affiliated Michigan credit unions as a dues-supported service.

CU PolicyPro is an online Operations Policy Manual which contains a comprehensive suite of more than 200 model policies that have been researched, developed and written specifically for credit unions by regulatory experts. CU PolicyPro not only includes the model policy content, but a full policy management system that allows credit unions to customize any model content to fit the credit union's own operations. The publishing tool allows multiple policies to be compiled into one printable document that can be posted in read-only format on the site for staff, board or examiners to view.

Features and Benefits:
CU PolicyPro is web based, allowing 24x7 access from any computer
Model policies can easily be added, removed, or customized
Existing credit union policies can be copied into the system
System supports multiple users with varying levels of access
Semi-Annual Updates provided
Fully compliant with NCUA Regulations
Offsite Backup
New and Advanced User Training is available
CU Solutions Group staff are available to assist with questions related to technical support, content or general best practices and tips for using the manual.
Registration Process for Credit Unions new to CU PolicyPro
Each credit union will receive its own "manual", so registration is required. Only one person should register from each credit union – this person will be designated as the "primary admin" user for the credit union. The "primary admin" user will have the ability to add additional staff as users who will then be able to access the credit union's CU PolicyPro manual.
To register, go to InfoSight and fill out the registration form. Two to three days after registration, you'll receive a Welcome email packet from the CU Solutions Group staff which will include login and training information.

Registration Process for Credit Unions already using CU PolicyPro
Your current subscriber agreement with League InfoSight will be automatically terminated at your next renewal date to allow you to register under the MCUL dues-supported program.
To register under the league program, go to InfoSight and fill out the registration form. This will automatically move you to the league program as of your contract expiration date.
No further action is required on your part. You will continue to use the same login as you have been using, and there will be no lapse in your service.
The staff at CU Solutions Group will continue to support the product, so feel free to contact us if you have any technical or content questions related to CU PolicyPro. The CU Solutions Group support staff can be reached at (800) 262-6285, ext. 527 or hrsupport@cusolutionsgroup.com.
For more information as well as a quick look at the CU PolicyPro system, click here to visit the website to watch a recorded informational demo.

Questions?
If you have any questions about CU PolicyPro, contact the CU PolicyPro support staff at hrsupport@cusolutionsgroup.com. For information on any other league product or service, contact your league representative or email CU Solutions Group.
Go to main navigation