Print
CFPB Publishes Bulletin for Mortgage Servicing Rules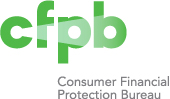 As the Jan. 10, 2014, compliance deadline approaches, CFPB officials thought it was important to address and provide clarification for three mortgage servicing issues identified in the final mortgage rules. The clarification, in the CFPB bulletin 2013-12, addresses mortgage servicing rules related to communications with family members after a borrower dies, contact with delinquent borrowers and treatment of consumers who have filed for bankruptcy or are covered under protections of the Fair Debt Collection Practices Act.
The CFPB is issuing guidance regarding the mortgage loan servicer's policies and procedures regarding successors in interest. Credit unions must have policies and procedures in place on Jan. 10, 2014, to ensure that upon notification of the death of a borrower, the servicer promptly identifies and initiates communication with a successor in interest. In the bulletin, the CFPB provides examples of servicer practices they believe would achieve the objectives of the successor in interest provisions.
The CFPB's guidance also clarifies how a servicer may comply with the requirements in the Early Intervention Rule to make a good faith effort to establish live contact with the borrower to inform them of their loss mitigation options.
Lastly, the bulletin addresses that the FDCPA "cease communication" option does not generally make servicers that are debt collectors liable under the FDCPA if they are complying with certain provisions of Regulation X.

Submissions to Monitor should follow the
submission guidelines
and may be
emailed
. Shawn Glinis is the editor of Monitor and can be reached at 800-262-6285, ext. 449. The newsletter of the Michigan Credit Union League is published Monday mornings or Tuesday mornings when Monday is a holiday. There is no Monitor the week after Christmas and the week after the Annual Convention and Exposition. MCUL reserves the right to edit submissions for clarity and space.