Print
Community Financial Asks Residents to Award $25,000 with "Thumbs Up for Charity!"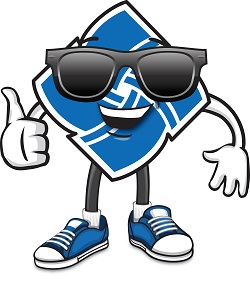 Community Financial Credit Union is providing local residents the chance to give a "Thumbs Up" and $25,000 to their favorite charitable organizations through its "Thumbs Up for Charity!" program.
Community Financial is accepting nominations from its neighbors explaining which local organizations should be recognized for the good work they do in our communities. Nominations are being accepted here through April 2.
Five finalists will be chosen from the nominations and the community will vote on which should receive the top donation of $10,000. The charities that finish in second and third place will receive $5,000 each, and the fourth and fifth place finalists will each receive $2,500. Voting will begin April 11, with winners being announced on May 2.
"The nonprofit groups in our communities work hard and we are proud to support them throughout the year," said Community Financial manager of community relations Natalie McLaughlin.
"We want to provide the residents of our communities a chance to tell us which groups they think deserve recognition, and "Thumbs Up for Charity!" gives them that opportunity."
This is Community Financial's third consecutive year of "Thumbs Up for Charity!" The program has granted $50,000 to local organizations since it started in 2014.
For more information about the "Thumbs Up For Charity!" program and complete contest details, visit here.
Submissions to Monitor should follow the
submission guidelines
and may be
emailed
. Shawn Glinis is the editor of Monitor and can be reached at 800-262-6285, ext. 449. The newsletter of the Michigan Credit Union League is published Monday mornings or Tuesday mornings when Monday is a holiday. There is no Monitor the week after Christmas and the week after the Annual Convention and Exposition. MCUL reserves the right to edit submissions for clarity and space.