Print
Congressional Recess Provides Opportunity to Reach Lawmakers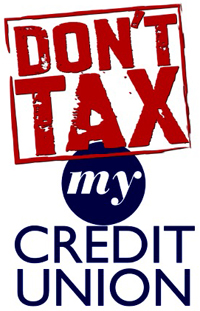 The House and Senate have broken for their August recess, giving local constituents the perfect opportunity to meet with their lawmakers because they will be in Michigan until the week of Sept. 9 when Congress returns to session.
According to the PGN Update, a newsletter from CUNA's Political & Grassroots Network, tax reform is expected to be a major topic of discussion this fall. Credit unions have been lobbying Congress to maintain the federal credit union income tax exemption after many lawmakers said they were starting with a "blank sheet of paper" for the tax reform process.
While several members of the Michigan congressional delegation have offered statements of support for the tax exemption, it's still worthwhile to reach out to them when there is an opportunity while they are home meeting with their constituents. Lawmakers will host town hall meetings, meet and greets and attend functions throughout their districts while they are home from Washington.
"Although the August Recess is often viewed as a vacation for lawmakers, the reality is often far removed from this perception," the newsletter says.
The article quoted a post in the Wonk Blog written by Ezra Klein of The Washington Post who quoted Bradford Fitch of the Congressional Management Foundation.
"People tend to judge Congress by the part of the job they can see," Fitch said. "And the part they can see is the legislative work on C-SPAN. But Congress has a representational responsibility as well. It's meeting with constituent groups who come to Washington. It's responding to communications. But it's also going back home and engaging in activities in the district that help them understand what their constituents think."
The newsletter also had an update on the Don't Tax Tuesday social media campaign on July 23. Here are some results from that day:
Nearly 19,000 visitors to www.DontTaxMyCreditUnion.org, four times the normal activity
2,171 tweets directed at Members of Congress with #DontTaxMyCU
Reach of over 150,000 on Twitter
More than 1,000 new likes on Facebook since that day
Gained over 500 new followers on Twitter
More than 33,000 traditional methods of contacts (phone, email, fax)
---
Former OFIR Commissioner Ross Rejoins MCUL & Affiliates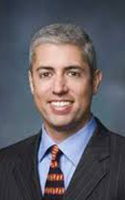 Ross
Ken Ross, the former head of the state regulatory body governing credit unions, has rejoined MCUL & Affiliates as executive vice president and COO of the association.
Ross served as vice president of regulatory and legal affairs in his previous tenure at MCUL. After leaving the league, Ross was commissioner of the former Office of Financial and Insurance Regulation. Recently, OFIR became a separate department, now known as the Department of Insurance and Financial Services.
Most recently, Ross was assistant general counsel at Citizens Bank.
"Ken is a true professional who brings a wealth of experience and expertise that would be the envy of any organization in the financial industry," said MCUL & Affiliates CEO David Adams. "As Michigan's first chief regulator of financial institutions with a credit union background, Ken understands the industry, the challenges we face in a today's complex regulatory environment, and the services we provide in the community."
Ross was appointed OFIR commissioner by Gov. Jennifer Granholm, a Democrat, and continued serving under Gov. Rick Snyder, a Republican. As commissioner, Ross' accomplishments include passing a legislative package that protects Michigan consumers from mortgage fraud by requiring the registration of mortgage loan officers. He also oversaw the passage of the re-codified Michigan Uniform Securities Act that provides enhanced penalties against perpetrators of securities fraud. This is a return to MCUL for Ross, who served as vice president of regulatory and legal affairs before his time at OFIR.
"I am honored and excited to rejoin an organization whose number one focus is to preserve and promote the credit union difference," Ross said. "To keep Michigan's financial future strong, we must also make sure ordinary families and small businesses are on solid financial footing, and credit unions across Michigan are doing that work every day in countless ways."
Ross has a bachelor's degree from the University of Michigan and a law degree from the Thomas M. Cooley Law School.

---
Second Annual CU Lunch Local Set for Oct. 15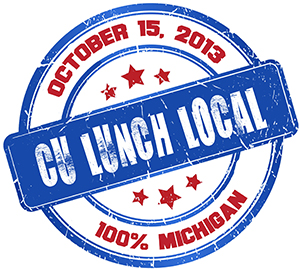 Got lunch plans on Oct. 15? Consider serving up a delicious helping of small business support.
Following up on the success of the inaugural event, the second annual CU Lunch Local will take place on Oct. 15, timed to coincide with International CU Week. CU Lunch Local is a statewide credit union "cash mob" in which participating credit unions agree to show their support for local business by making a commitment to buy local on that day.
In 2012, dozens of credit unions participated in the event, pumping tens of thousands of dollars into the state's economy. Many credit unions teamed up with a local restaurant to provide lunch for their staff. Others purchased Michigan-made treats for their members throughout the day.
The event caught the attention of media across the state, with numerous stories appearing in newspapers, on the radio, on TV and online. A steady stream of Twitter posts using the hashtag #culunchlocal came in throughout the day and many credit unions posted photos to Facebook as well.
This year, the goal is to increase participation even further and continue to tell the story of the credit union difference through this very visual event.
Participants can email their plans or any questions to Jessica Richardson-Isenegger at Jessica@in-fusiongroup.com.
---
Submit Your Community Impact Videos Today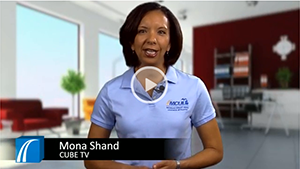 No one does more to uplift communities, support local businesses and change the course of members' lives than credit unions. Now it's time to let the rest of the world in on the secret. That's why MCUL is teaming up with Michigan Business Connection, one of the creators behind CU Lunch Local, to launch a video celebration of credit union successes.
We want to see what your credit union is doing to make your community better. Make a short video on your cellphone, record an interview on your webcam, or create a video photo collage in PowerPoint. Then, share your success video on YouTube; post the link to Michigan CU Capital's Facebook page, or email it to Jessica@in-fusiongroup.com.
These videos will be paired with photos and releases from the second annual CU Lunch Local coming Tuesday, Oct. 15, to convey a powerful message to lawmakers, media and potential credit union members.
Click here for more information and helpful tips to help you put together a simple video.

---
Maxwell, Herring, and Desjardins Awards Success; Judging Under Way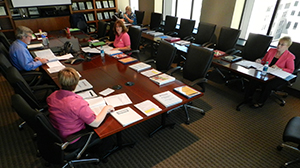 Judges look over entries for the 2013 Dora Maxwell, Louise Herring and Alphonse Desjardins awards at the MCUL & Affiliates offices in Lansing.
MCUL & Affiliates would like to thank all those credit unions that submitted entries for the 2013 Dora Maxwell, Louise Herring, and Alphonse Desjardins awards. This year a record number of entries came in, making for a long but rewarding day for the state-level judges.
The team of judges, all members of the MCUL CRI/Awards Committee, volunteered their time to read through and score the entries. Those entries selected as first place winners will be sent to CUNA to be judged against first place state-level entries from across the country. CUNA's judges then select the national winners who will be honored at a special ceremony at the CUNA GAC in Washington next February.
Look for an announcement of the state level winners in Monitor and on www.mcul.org in early fall. National winners will be announced later in the year.
MCUL & Affiliates will recognize all the state-level winners at the 2014 AC&E in Grand Rapids.
---
CFPB Updates ATR and QM Small Entity Guide
Because of amendments made to Regulation Z on May 29 and July 10, the CFPB has updated its Small Entity Compliance Guide for the Ability-to-Repay and Qualified Mortgage rule. This will be helpful for credit unions to get a summary of the rule and relevant revisions. The guides are in a frequently asked question format, which makes the content easier to interpret. A Small Entity Compliance Guide is available for each of the new mortgage rules and can be found on the CFPB's Mortgage Rule Implementation Page on its website.

---
Metsger to be sworn in on Aug. 23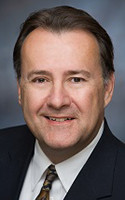 Metsger
Richard Metsger will be sworn in to the NCUA on Friday, Aug. 23 in a private ceremony. Metsger selected David Sheltner, currently the director of the Office of National Examinations and Supervision to serve as his interim senior policy advisor until a permanent candidate is selected. Metsger's term will expire on Aug. 2, 2017.

---
CFPB Publishes Remittance Transfer Rule Resources
On Aug. 8, the CFPB issued resources for financial institutions to assist with the compliance of the International Remittance Transfer Rule. The first resource is an updated small business guide.
According to the CFPB, this guide contains the most recent changes to the rule, which is effective Oct. 28. Since there were multiple amendments to the rule, this guide should be helpful for credit unions to understand their requirements if they will continue to provide international remittance transfers.
The CFPB also released a video, which is a webinar providing an overview of the rule, the recent changes and responses to questions received about the interpretation and implementation of the rule.
Also updated by the CFPB was a list of countries and other areas that qualify for an exception under the rule since certain estimates of amounts are allowed to be disclosed instead of exact amounts because the laws of these countries do not allow for the disclosure of exact amounts at the time the transfer is authorized. This list can be found here.
---
CFPB Bulletin – Prohibition of UDAAP in the Collection of Consumer Debts
As part of the Dodd-Frank Wall Street Reform and Consumer Protection Act, credit unions are legally required to refrain from committing unfair, deceptive or abusive acts or practices in violation of the Act (UDAAP). The CFPB published a bulletin on July 10 to provide clarity on the impact of UDAAP related to the collection of consumer debts. The bulletin describes certain acts or practices related to the collection of consumer debt that could constitute as prohibited UDAAPs, depending on facts and circumstances. Below are some examples included in the bulletin:
Collecting or assessing a debt and/or any additional amounts in connection with a debt (including interest, fees, and charges) not expressly authorized by the agreement creating the debt or permitted by law.
Failing to post payments timely or properly or to credit a consumer's account with payments that the consumer submitted on time and then charging late fees to that consumer.
Taking possession of property without the legal right to do so.
Revealing the consumer's debt, without the consumer's consent, to the consumer's employer and/or co-workers.
Falsely representing the character, amount, or legal status of the debt.
Misrepresenting that a debt collection communication is from an attorney.
Misrepresenting that a communication is from a government source or that the source of the communication is affiliated with the government.
Misrepresenting whether information about a payment or nonpayment would be furnished to a credit reporting agency.
Misrepresenting to consumers that their debts would be waived or forgiven if they accepted a settlement offer, when the company does not, in fact, forgive or waive the debt.
Threatening any action that is not intended or the covered person or service provider does not have the authorization to pursue, including false threats of lawsuits, arrest, prosecution, or imprisonment for non-payment of a debt."
The CFPB has also published debt collection examination procedures, which is a useful resource for credit unions.
---
Shape Your Credit Union's Future with Strategic Planning
A well-written strategic plan can have a synergistic effect on the internal operations of a credit union. The synergy that results from everyone's combined efforts improves efficiency of operations, the use of resources, the exploitation of opportunities and creates new paradigms of success. Our strategic planning experts have participated in more than 100 strategic planning sessions across the country and have worked with all sizes of credit unions.
Examination preparation including compliance, ALM and growth issues
Determine what top seven key issues are most important to your future success
Survey your board and management team and receive their feedback
Develop a 3 year balanced scorecard strategic plan that addresses future challenges and opportunities
Improve your brand and name recognition for member growth
Obtain insights into current market trends and best practices
Brainstorm how to overcome challenges and to take advantage of current opportunities in today's economy
Assess your growth potential and leverage your position in the market
Analyze your financial ratios and increase your non-interest income and ROA
Evaluate how to change your culture from "good" to "great"
Receive Board Governance, Loan Growth and Branding training and education modules
Differentiate your credit union by price, product and service
Let our team of experienced consultants help you with all of your strategic planning needs. To schedule assistance with your Strategic Planning session, email Mike Moyes at Mike.Moyes@CUSolutionsGroup.com or Mike at (734) 793-1530, ext. 520.
---
Volunteers Quick to Register for Fall Leadership Development Conference; Hotel Rooms Being Held Unti

Why have credit union volunteers been quick to register for the MCUL & Affiliates Fall Leadership Development Conference, taking place at the Grand Traverse Resort and Spa near Traverse City, Sept. 13-15?
Attendees know the stakes are high for keeping up with technical and regulatory compliance related topics, and that this fall conference is packed with vital information that directors need to understand. Besides great networking, activities and a beautiful resort destination, the agenda offers insightful training on topics such as "Enabling Payments While Disabling Fraud", "Issues Facing Federal Credit Unions," "The ABC's of Mergers and Acquisitions," "The Financial Impact of Regulatory Compliance," "Practical Policy Pointers," "Assessing Risk: It is the Law," "Bank Secrecy Act for Directors," a "Meet the Regulatory Panel" with representatives from NCUA and the Department of Insurance and Financial Services and a "Compliance Discussion Session."
Guests are welcome to join attendees at the conference, where complimentary activities are planned such as a "Gentle Yoga" experience and a hands-on gift wrapping and coffee session to prepare sporting good donations for the Volunteers of America Adopt-a-Family program. Guests are welcome to attend the Friday night movie showings of "Titanic" and "Jaws" along with an afterglow to enjoy snacks and may also purchase tickets separately for the Saturday afternoon Traverse City excursion and Saturday evening dinner banquet.
More than 200 attendees are already registered for the Fall Leadership Development Conference and hotel rooms are being held until Aug. 22 at a negotiated rate. To view the full event agenda, learn about registration rates and secure accommodations, click here.
---
Beautiful Inn at Bay Harbor Awaits Executive Summit Attendees; Accommodations Being Held for Attende

Dozens of Michigan credit union executives are already registered for this year's Executive Summit, hosted by MCUL & Affiliates and Michigan CUES at the amazing Inn at Bay Harbor, near Petoskey, Sept. 18-20.
"Focused, Fueled and Fired Up! Creating a Competitive Advantage Through Teams" is one of many timely topics attracting executives to the popular event. Kirsten Ross, CEO of Focus Forward, will be on hand to discuss strategies to help focus teams and unlock the hidden talents within. Ross will explain how to set credit unions apart from the competition to create a winning advantage by attracting and retaining top talent.
The Inn at Bay Harbor provides a beautiful and relaxing backdrop for the Executive Summit, combining the tranquility of old world hospitality with modern amenities that offer the ultimate in comfort and convenience. The destination provides an ideal change of scenery to retreat and return with great ideas after networking with other attendees and industry thought leaders. Click here for the official hotel reservation form. To learn more about the Executive Summit and register, click here.
---
Great Lineup of Speakers Await Attendees at New People and Performance Institute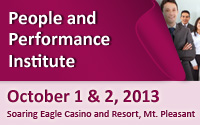 Fifteen industry professionals from across the country, including several attorneys, consultants and credit union peers, will be standing before attendees this Oct. 1-2 for the MCUL & Affiliates' new People and Performance Institute, being hosted at the Soaring Eagle Casino & Resort in Mount Pleasant.
Formerly known as the HR, Trainer and Supervisor Institute, the new event continues to cater to this audience, but also brings forth a broader focus ideal for other operational staff members. Sessions such as "Colleague Conversation Rules" and "Why Behavior Matters" are geared toward any credit union professional, while topics such as "HR Compliance," "Designing Training: Is There an App for That?" and "Supervisor Compliance" are targeted for these specific audiences.
A three-part Creative Leadership Workshop is an option for attendees on the second day of the event and for an additional discounted fee of $35 participants may choose to become CPR certified by the American Red Cross.
A lot of excitement is planned for the two-day event. To learn more about training being offered and to register, click here.
---
Frontline Staff Can Learn Important Skill of Remembering Names and Faces

The television program "Cheers" went into sitcom history by portraying a friendly tavern where "everybody knows your name" and where one regular patron was always greeted by his first name every time he entered the establishment. But remembering names and faces and having the skill to greet people by name seems to be a "talent" in the real world, yet not one which most people possess.
During two half-day Memory Magic workshops offered by MCUL & Affiliates on Oct. 22, attendees will learn tips and tricks for remembering names and gain the confidence to greet members who are "regulars" with a personal welcome. Facilitated by author Paul Mellor, attendees will learn techniques for remembering policies and procedures, keeping track of to-do lists and follow-ups, memorizing numbers and recalling details in an emergency situation.
The training will be at Michigan First CU in Lathrup Village and is affordably priced at just $99 per person. A morning and afternoon session are scheduled, allowing credit unions to send multiple staffers. For complete details and registration information, click here.
---
Equipment Insurance Program Offers Cost Savings
In today's financial environment, the ever-increasing cost of equipment ownership has heightened the need for credit unions to reduce expenses, increase efficiencies and plan for tomorrow. The Equipment Management Solutions program from Great American Insurance Group effectively assists credit unions in accomplishing this and more.
With EMS, costly equipment service contracts are replaced with a single, comprehensive, multivendor, equipment service agreement that allows credit unions to reduce and control equipment service costs while maintaining a capped budget. Covered costs are capped annually which allows credit unions to budget equipment maintenance and repair expenses with certainty.
With guidance from Great American's experienced EMS consultants, organizations select the equipment to be enrolled in the program and then determine what level of coverage is needed.
When service is needed, a call is simply placed to the preselected service vendor or Great American's 24/7 service dispatch center.
Service options include original equipment manufacturers, independent service organizations and in-house service technicians.
Managing equipment service needs with the EMS program offers many advantages including:
Immediate cost savings and the opportunity for additional savings from profit sharing incentives.
Flexible coverage options designed to compare to, or broaden, existing service contract coverage.
Online account access that provides complete data transparency, performance metrics and trend analysis.
Experienced management support teams that are comprised of financial services and risk management professionals.
Peace of mind, Great American's EMS program is the only program of its kind managed and underwritten directly by a major insurance company.
EMS protection is available on a wide range of equipment including financial, security, office, facility, information technology and telecommunications.
For additional information, contact CUSG Lending & Insurance Consultant Alan Babcock at (800) 262-6285, ext. 252, or by email at Alan.Babcock@CUSolutionsGroup.com.

---
League News and Events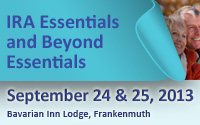 ... IRA Essentials and Beyond Essentials is taking place at the Bavarian Inn Lodge in Frankenmuth on Sept. 24-25. Seats are filling up fast for the popular training, which is priced at just $199 per person, per day. For complete details or to sign up online, click here.
... Dealing with Employee Leaves of Absence, Medical or Otherwise is the topic of an Aug. 20 audit session being facilitated by the Illinois CU League from 11 a.m. to noon. This session will address how to treat employee time off, address excessive absences and handle employees who may abuse time off policies. Participants will receive sample policies, forms and disciplinary documents that address excessive time off. Additional information and online registration for the session may be found here.

... The MCUL & Affiliates Telephone Collection School will provide great tips on how to make the most of collecting past due accounts and assisting members with staying current, in an effort to minimize charge-offs. Being held at the Somerset Inn in Troy, well-known speaker Steve Peterson returns by popular request on Nov. 7 to facilitate the training. More information and registration is available here.
---
CUBE TV Update
CUBE TV is the MCUL's online video portal, with regular updates of topics and information for CUs:

CU National Update: For the week of Aug. 19, CUBE TV's Mona Shand has the latest on the contentious court battle over the Fed's interchange rule. Plus, hear what one of the most influential congressional leaders had to say about the industry. And in this week's CU Community Spotlight, a California credit union shreds its way into the history books.

CU Compliance Connection: Shawn Wolbert focuses on a credit union's field of membership. As the credit union movement grows stronger every day, credit unions continue to research new ways to serve their members and to grow their field of membership.

Special Reports: MCUL and MBC want your video stories, so CUBE TV's Mona Shand shows how easy it is to create a short video showcasing your credit union's community and economic impact.

Product Showcase: MCUL & Affiliates provides a complete range of services and solutions to help credit unions grow, serve, and remain strong.

Michigan Priority Report: In his monthly message, MCUL & Affiliates CEO David Adams discusses the successful merger of CUcorp and CU Solutions Group and gives an update on the accomplishments of all the company's divisions, as well as the league's top priorities.


---
Credit Unions in the News
Each week, MCUL Public Affairs adds new links to the Press Room area of its website featuring credit union media coverage in a variety of formats statewide and nationally. If your credit union has been featured in the media, let us know. Email a link to Mona.Shand@mcul.org.

MLive.com: Credit Unions Collect $21,000 for Food Bank

Bay City Times: Catholic Family CU Awards Scholarships

The latest articles are kept in the Press Room, but other clips are still available in the archive.

---
In Brief…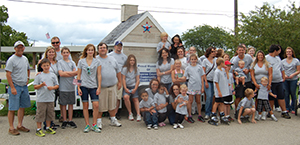 Monroe County Community CU staff, volunteers and friends stand in front of the credit union's float for the Monroe County Fair Parade.
… Monroe County Community CU sponsored and participated in the 66th annual Monroe County Fair Parade, a summer time tradition in Monroe. About 20,000 people attended the parade. 120 MCCCU volunteers, including employees, family and friends, participated in the parade, which carried the theme, "Living the Dream in 2013." MCCCU received the second place award in the business division for its float and sponsored "Kids Day" at the fair. The success of the float was made possible by the generous donation of a miniature house from Habitat for Humanity of Monroe, with whom the credit union has a wonderful working relationship. "The Monroe County Fair is a longstanding tradition that honors the heritage of Monroe and Monroe County Community Credit Union is honored to participate in this great community event," President/CEO Mike Newman said.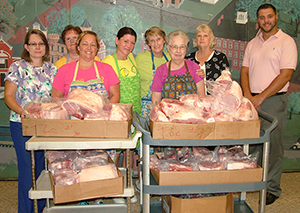 From left are Cathy Gratz of TLC, Carla Foster, Kassandra Robinson, Jackie Denning, Sylvia Burciaga, Ruth Schadewald and Judy Zilke (all Adrian Senior Center staff) and Tino Rebottaro of TLC show pork donated by the credit union.
… TLC Community CU attended the Lenawee County Fair 4-H Auction and supported the youth of Lenawee County by purchasing two pigs from 4-H member Anthony Lesko. TLC employees Cathy Gratz and Tino Rebottaro served as TLC's auction bidders and have both been active with Lenawee County 4-H. The processed pork was donated to Lenawee Department on Aging's Meals on Wheels program at The Adrian Senior Center. TLC regularly supports the 4-H Fair auctions and has donated the processed meat to local food pantries and those who serve meals to our communities. Recipients in the past have been The Daily Bread, The Salvation Army and others. For more information on TLC's community involvement contact TLC's marketing department at (517) 263-9120.

… Option 1 CU has a partnership with Grand Rapids WOOD TV-8 and its EightWest show. This partnershiop has allowed Option 1 to position itself as a reference or go to with respect to financial institutions in the area and what's happening with consumers and their money. The objective with this media resource relationship is to bring awareness to viewers about credit unions and their benefits and features. While the primary focus is on Option 1, the credit union makes every effort to highlight the credit union industry and the positive impacts all credit unions bring to consumers. Option 1 was recently featured in a story about the rebounding housing market in West Michigan. Click here to watch it.

… The Metro West Chapter announced grants totaling $12,500 to nine Detroit area nonprofit organizations. Award presentations were made to the top three recipients will be made during the chapter's annual charity golf outing Aug. 15 at the Northville Hills Golf Club in Northville. "This year we received a record number of 118 grant requests from local nonprofits, which more than doubles the amount from last year," said Lisa Fawcett, vice president of marketing for Co-op Services CU and Metro West golf outing co-chair. "Our committee had a very difficult task to select only nine recipients from among so many outstanding and deserving organizations." The chapter awarded $2,500 each to Catholic Social Services of Wayne County, Focus Hope and St. Frances Cabrini Clinic. Awarded $1,000 each are the Coalition on Temporary Shelter, Lennon Pregnancy Center, N.O.A.H. – Networking Organizing and Advocacy for the Homeless, and Twelfth Street Food Pantry. Receiving $500 each are Alternatives for Girls (AFG) and Moon Ministry. Since 2005, Metro West has donated nearly $130,000 to local organizations with funds raised through the chapter's annual golf outing. The chapter will accept grant proposals for 2014, beginning next May.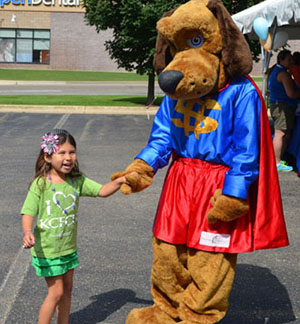 Makayla enjoyed dancing with dollar dog at KCFCU's Dollar Dog Kids Day
… Kellogg Community FCU had its Dollar Dog Kids Day on July 27 at its B Drive Branch. The fun-filled event for kids 12 years and younger who came out and enjoyed a day designed just for them. This free event was open to anyone in the community with children whether they were KCFCU members or not. The kids had a great time playing games and winning prizes. KCFCU's Dollar Dog mascot was there to greet the children. They enjoyed giving him high fives and dancing with him. There was punch, popcorn and snow cones for everyone to enjoy. The Emmett Township Fire Department had a fire truck on display for the kids to climb into and see what it feels like to be behind the wheel. "KCFCU was excited with the overwhelming positive response to our Dollar Dog Kids Day," said Karie Powers, KCFCU's B Drive branch manager. The kids had a great time, and we were pleased to see how many parents opened accounts for their children. This is the first step to getting them to save money. If a child learns the importance of saving at a young age, and makes saving a habit, there is a better chance that they will build a strong financial future for themselves.

… Founded in 1953, Parkside CU is celebrating its anniversary with "Sixty Years Serving You" Member Appreciation Days. The first event was in Livonia on Aug. 16 and second will be in Westland on Friday, Aug. 23, from 11 a.m. to 2 p.m. There will be free food and light refreshments, giveaways and prize drawings, as well as a popcorn machine and anniversary cake. Also included will be free on-site shredding of documents for all members. "The 60-year anniversary of the founding of the credit union is an exciting milestone," Parkside CEO Martin Carter said. "We are proud of the heritage we have established and want to celebrate this momentous occasion with our members and staff who've made this growth possible." In addition to the anniversary celebrations, Parkside dove into the history books to locate its longest-tenured member, John Reyman, who helped form the credit union in 1953 along with 20 other individuals. One of those founding members was Jim Sale, who had the distinction of holding the first account. Reyman was responsible for soliciting new memberships in the credit union as well as developing new products and services. Within the first few years, the credit union had a little more than 100 members, who handled their transactions (checking and savings accounts only) at an old union hall building in Livonia that has since been razed. Parkside grew exponentially in the 1960s with the addition of automatic payroll deductions and loans, partly as a result of the efforts of John Reyman, who continues to bank with Parkside today.
Going to the Fair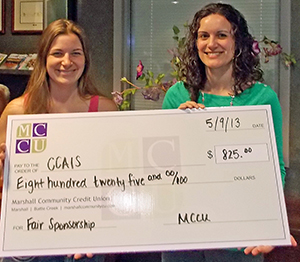 Marshall Community CU
was a Blue Ribbon sponsor of the 165th Calhoun County Fair in Marshall. The fair, Aug. 11-17, is Michigan's oldest continually operating fair. From left are Megan Harvey, asssistant executive director and sponsorship director of Calhoun County Agricultural Industrial Society and Becky DeFabio, marketing representative for Marshall Community CU.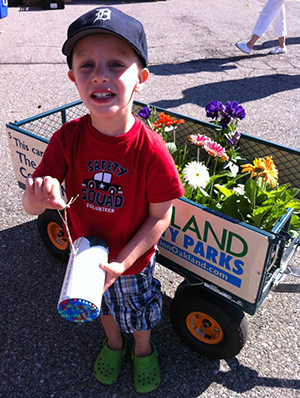 Zachary Bosse shows his his handcrafted bee house.
… Genisys CU is the premier sponsor for multiple upcoming events at the Oakland County Market at 2350 Pontiac Lake Road in Waterford Township. The Oakland County Parks and Recreation Commission assumed management and operation of the Oakland County Market in 2012. The venue features a farmers market and flea market, which operate four days a week. Genisys joined forces with the Michigan State University Extension Service and Oakland County Parks to offer free events for children throughout the summer. These free kids activities are located in a tent, near the outdoor vendor pavilion. Upcoming events include: Grassy Pet (Aug. 24), Pinecone Birdfeeder (Sept. 14) and Beany Necklace (Sept. 28). All events will run from 9:30 a.m. to 11:30 a.m. For more information about these exciting summer events, visit DestinationOakland.com, call (248) 858-5495 or email ocmarket@oakgov.com.


… Co-op Services CU announced it achieved its goal to save members of the community more than $200,000 in auto loan interest through the "Amazing Auto Loan Challenge." The challenge offered rates as low as 1.79% APR for up to 72 months along with an additional $100 for members who helped the credit union achieve its goal by financing a new vehicle or refinancing an existing auto loan from another financial institution between April 17 and July 31. Everyone who participated will receive $100 deposited into their account. "We created the Auto Loan Challenge because we realized that we could save members an average of more than $550 over the life of the auto loan. We wanted to bring that savings to the entire community," said Lisa Fawcett, Co-op Services' vice president of marketing. "We give our members special thanks for spreading the word to their friends and family about the challenge. They helped us hit our goal." There is still an opportunity for people to take advantage of these low rate loans and to refinance auto loans from other financial institutions.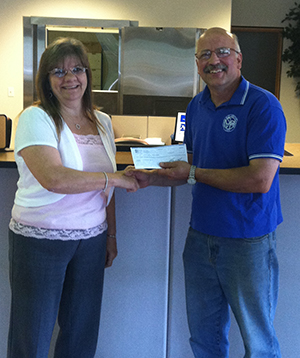 AAACU team member Patti Tews presents a check for $317 to Tom Lacross of St. Vincent DePaul.
… Alpena Alcona Area CU raised $317 in donations for St. Vincent DePaul. This volunteer-based program assists individuals and families in need by helping with mortgage and/or rent payments, utility expenses, clothing and food. The Ossineke Branch accepted donations from its members. The branch sold chips, bracelets, held a bottle drive, and raffled off a golf package and mother's day package. Along with the member donations, staff members were able to donate $2.00 on Fridays to dress down in jeans.

Alpena Alcona Area CU Support's Relay for Life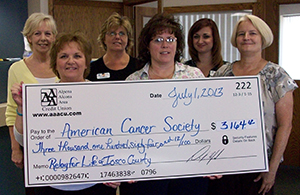 Employees of Alpena Alcona Area CU's Oscoda office present a check to Relay for Life. Employees raised $3,164 for Relay for Life. The Oscoda Branch had several fundraising events for Relay for Life including candy bar and popcorn sales, raffles, book sales, bake sales and monetary donations.

… In partnership with AAA Insurance of Michigan, Credit Union ONE had a free children's bike helmet giveaway at their Troy Branch on July 12. The successful event provided approximately 65 children with fittings for their helmets as well as some great safety information. During the event, children also had the opportunity to learn about the Saving Money is Fun Kids Club, with those signing up for the Club receiving some great prizes and incentives for savings. "We are proud to partner with a fine organization such as AAA Insurance of Michigan to bring safety and value to our members," Chief Marketing Officer Swaminathan Seetharaman said. "This was a win-win for everyone, bringing both exposure to great services and responsibility safety awareness."

… Powered By Honor®, the philanthropic arm of Honor CU, is thrilled to announce its donation of $500 to The First Tee of Benton Harbor. The $500 donation will go toward the organization's summer program which serves more than 400 youth ages 5-17 throughout the Southwest Michigan summer. The mission of The First Tee of Benton Harbor is to positively impact the lives of our local youth by providing educational programs that build character, instill life-enhancing values, and promote future potential through the game of golf. "It's a great opportunity for us to further benefit a great program that helps to develop our youth in our community," said Angie Rynearson, Honor's education and development manager. The donation provides an opportunity for Powered By Honor® to help better enhance the learning experience of more than 1,500 participants yearly from our surrounding communities.

… Rivers Edge Community CU and Co-op Services CU have announced their intent to merge at the end of the year. "I'm very excited about the opportunities this partnership will provide both our memberships," RECCU president and CEO Thomas Fisher said. "This is very much a win-win for all of our members and the communities we serve. RECCU is based in Allen Park and has additional branches in Woodhaven and Taylor along with a drive-up facility a few blocks from the main office. "Our credit unions are very similar. Both have a long history and strong commitment to providing members with the best in financial products and services available," Co-op Services' President and CEO Anthony Carnarvon said. Headquartered in Livonia, Co-op Services has eight branches in Dearborn, Detroit, Garden City, Livonia, Melvindale, Southfield, Southgate, and Westland. Pending member and regulatory approval, which is expected to occur by the end of this year, the credit unions will retain the name of Co-op Services CU. The combined organization will include more than 61,000 members with assets totaling more than $500 million. After the merger and integration of data systems, all members will be able to conduct their financial business at any of the 12 branch locations. Members also have access to more than 6,800 credit union service centers and nearly 30,000 ATMs nationwide.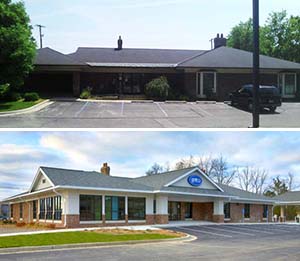 La Macchia Group recently transformed a medical office building (top) in Grand Rapids into a new branch for Grand Rapids Family CU (bottom).
… La Macchia Group recently completed a new branch for Grand Rapids Family CU. After a complete market analysis, the company identified and secured a former medical office building for the credit union's third full-service branch location. Extensive work was done to obtain the necessary zoning and permitting for conversion to a retail credit union with three drive-up kiosks and an ATM. A new, inviting entrance with a canopy was added to provide a strong presence to the street. The addition of an outdoor patio provides the perfect place for staff to relax during breaks. Vertical windows replaced the outdated bay windows, giving the building a more contemporary, retail feel. Inside, the brown and orange color palette, combined with layered textures and patterns, provides the space with warmth and sophistication. The lobby was designed to cater to anyone who enters; it offers lounge chairs for adults, an activity table for children and a unique dry-erase wall for those who want to express thoughts and share their artistic creations. Convenient Internet stations situated adjacent to the coffee stand are a perfect pair for sipping and surfing. Teller pods were incorporated to support Grand Rapids Family's vision statement of ensuring growth through efficient product delivery and effective communication. "I would like to compliment your team of employees on the outstanding job they did on designing and building our new Brenton office," GRFCU president/CEO
 Kim Wilson
 said. "Collectively, your entire team's skills and professionalism are outstanding."

| | |
| --- | --- |
| Kuzdzal | Bills |
… Central Macomb Community CU has announced the promotion of two staff members to head branch operations at their Clinton Township and Chesterfield offices. Maryann Bills will be the Clinton Township (Main) branch mAnager and Ashley Kuzdzal will be the Chesterfield Township branch coordinator. Bills has been with Central Macomb since May 2008 serving as a member service representative and call center specialist. Bills will lead a staff of 12 at the Main branch on Gratiot. "We are excited for the opportunity to promote one of our star employees to the management team," Branch Operations Director Jennifer Nelson said. "Maryann has consistently been a top lender for the credit union over the past three years. We look forward to seeing Maryann lead the Clinton Township location to new lending heights." Kuzdzal joined Central Macomb in November 2011 and was quickly promoted in March 2012 to head teller where she supervised eight staff members. "Ashley has done a wonderful job motivating her staff to achieve their monthly sales goals," Nelson said. "I am excited for the Chesterfield branch to flourish under Ashley's leadership." The Chesterfield location was opened in February 2012 and continues to grow, serving northern Macomb County members. "We are pleased to promote these ladies to leadership roles," CMCCU President/CEO Drema Isaac said. "We are confident they will continue leading our team and serving our members' needs."
| | |
| --- | --- |
| Archocosky | Blackwell |
… MSUFCU announced the promotions of Allison Archocosky to assistant manager at MSUFCU's East Lansing Branch and Brionna D. Blackwell to assistant manager at MSUFCU's Oakland Branch. Both individuals are currently completing MSUFCU's extensive Management Development Program. "These two promotions are of Management Development associates who have taken advantage of growth opportunities within the Credit Union and have developed the skills necessary to succeed on a management level," MSUFCU President and CEO Patrick McPharlin said. Archocosky has worked at MSUFCU since December 2010, and was previously an eServices loan officer before entering the credit union's Management Development Program. She holds a bachelor's degree in organizational communication from Michigan State University. Blackwell has been with MSUFCU since January of 2011, and was previously a Department Trainer before entering the credit union's Management Development Program. She received a Bachelor's degree in marketing from the Eli Broad College of Business at Michigan State University and is currently pursuing a Master's degree in public relations from the College of Communication Arts and Sciences at Michigan State University. Blackwell serves on the board of directors and chairs the Community Service Outreach Committee for the Uplift 72 Foundation.
---
Chapter Events Calendar
---
Classifieds

For detailed information on each listing, visit the MCUL website classifieds page.
For Sale
Diebold Opteva 720 ATM, OUR CU, Royal Oak
Magner CDS 5800 Coin Deposit System, OUR CU, Royal Oak
Wanted
Consumer Loan Funder, Michigan Schools and Government CU, Clinton Township
Indirect Underwriter, Michigan Schools and Government CU, Clinton Township
Consumer Loan Consultant, Michigan Schools and Government CU, Clinton Township
Part-time Computer Operator, Wildfire CU, Saginaw
Part-time Plastic Card Clerk, Unnamed Credit Union, Grand Rapids
Director of Information Technology, Extra CU, Warren
Part-time MSR, PARDA FCU, Holland
Marketing and Communications Supervisor, Educational Community CU, Kalamazoo
Implementations Analyst, Member Driven Technologies, Southfield
CISCO Network Engineer, Member Driven Technologies, Southfield
Financial Analyst, Filer CU, Manistee
Tellers, Chief Financial FCU, Dearborn and Westland
Consumer Loan Officer, Genisys CU, Auburn Hills
Part-Time MSR, GR Consumers CU, Grand Rapids
Part-time Financial Service Representative, GR Consumers CU, Grand Rapids
Client Relationship Manager, CU Solutions Group, Livonia
Loan Officer, Wanigas CU, Saginaw
Teller, Michigan First CU, Lathrup Village
MSR, Michigan First CU, Lathrup Village
Loan Officer, Chiropractic FCU, Farmington
Floating Loan Processor - South Region, Affinity Group CU, Wyandotte
Floating Loan Processor - North Region, Affinity Group CU, Pontiac

Technical Support Specialist, Extra Credit Union, Warren
Branch Supervisor, First General CU, Muskegon
Part-time Indirect Loan Processor, Lake Trust CU, Lansing
Business Development Representative, LOC FCU, Farmington
Business Analyst, Community Choice CU, Farmington Hills
Program Manager, Community Choice CU, Farmington Hills
Branch Manager, Community Choice CU, Farmington Hills
Assistant Branch Manager, Honor CU, South Haven
Part-time Teller, Honor CU, Coloma
MSR, Catholic Vantage Financial, Livonia
CEO, Lake Huron CU, Saginaw
Project Manager, CU Solutions Group, Livonia

Employment and For Sale ads may be submitted by email to Monitor@mcul.org or by fax to (517) 482-3762. Classifieds are FREE for affiliated credit unions. The deadline for classifieds is noon on Friday.

---
Sen. Levin Offers Strong Support of Tax Exemption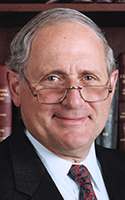 Levin

Sen. Carl Levin is the latest member of the Michigan congressional delegation to issue a statement supporting the federal tax exemption for credit unions.
Levin, D-Detroit, is the 10h Michigan member of Congress – out of 16 total – to offer a statement supporting credit unions.
"I continue to support the work of service-oriented, not-for-profit, member-owned credit unions and their tax exempt status," Levin said.
Levin went on to say that he wants to see loopholes that big corporations use to pay less taxes closed and to add more revenue, but he doesn't think raising taxes on credit unions is the way to do it.
"Tax reform efforts should not undermine our economy, or remove useful exemptions such as the tax exemption for credit unions," Levin said.
MCUL & Affiliates CEO David Adams thanked Levin for his strong statement supporting credit unions.
"Credit unions could not have a stronger advocate than Michigan's senior senator, Senate Armed Services Committee Chairman Carl Levin," Adams said. "Carl Levin again shows steadfast support for economic fairness by encouraging the continuation of the credit union tax exempt status.
"The nation's 96 million credit union members should be appreciative of this statement of support from such an influential leader in our nation's capital."
Besides Levin, MCUL has received statements of support from fellow Democratic Sen. Debbie Stabenow as well as House Democrats Dan Kildee, John Dingell, Sander Levin and Gary Peters. House Republicans who have issued support statements include Dave Camp, Mike Rogers, Tim Walberg and Kerry Bentivolio.
---
Submissions to Monitor should follow the
submission guidelines
and may be
emailed
. Shawn Glinis is the editor of Monitor and can be reached at 800-262-6285, ext. 449. The newsletter of the Michigan Credit Union League is published Monday mornings or Tuesday mornings when Monday is a holiday. There is no Monitor the week after Christmas and the week after the Annual Convention and Exposition. MCUL reserves the right to edit submissions for clarity and space.