Print
NCUA Considering Changes to FOM Rules for Federally Chartered Credit Unions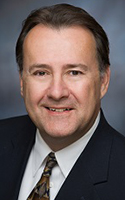 Metsger
Federally chartered credit unions in Michigan can look to see progressive changes to their field of membership rules with hopes that movement could occur at the end of this year. The NCUA recently announced that it plans to reexamine its field of membership rules and has indicated that it plans to look to other state acts as a guide.
In 2003, Legislature passed updates to the Michigan Credit Union Act that included a progressive expansion in its FOM. One of the major changes allowed Michigan's state-chartered credit unions expanded FOM opportunities, allowing for growth and more community outreach.
Vice Chairman Rick Metsger, who is taking the lead on revising the federal agency's FOM rules, indicated that he plans to move quickly and hopes to have proposals to the board for formal rulemaking by year-end.
"Unlike about two-thirds of the state credit union charters, the federal charter does not allow credit unions to mix occupational fields of membership with community-based fields of membership, just as one example," Metsger told CU Journal. "NCUA can look at the states and see what has worked there, look at what the experience has been there and apply those lessons learned at the federal level. We can look at states that have approved a statewide charter, for example, and see for ourselves that the world did not come to an end."
MCUL & Affiliates will continue to monitor NCUA's plan for FOM expansion.
Contact the MCUL's regulatory and legislative affair specialists, Sarah Stevenson at Sarah.Stevenson@mcul.org and MaryJo White at Maryjo.White@mcul.org with any questions or suggestions concerning NCUA's plans.
Submissions to Monitor may be
emailed
. Bryan Laviolette is the editor of Monitor. Contact him
by email
or call (800) 262-6285, ext. 233. The newsletter of the Michigan Credit Union League is published Monday mornings or Tuesday mornings when Monday is a holiday. There is no Monitor the week after Christmas and the week after the Annual Convention and Exposition. The MCUL reserves the right to edit submissions for clarity and space.