CUs and Members Need to Remind Congress of Importance of Federal Tax Exemption

By David Adams
MCUL & Affiliates CEO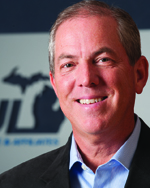 Just because your credit union is small doesn't mean you can't have an impact on the battle to maintain the credit union tax exemption.
In fact, the federal tax exemption might be even more important for smaller credit unions, some of which serve communities that otherwise lack access to financial services.
As you know, Congress authorized the federal income tax exemption for federal and state credit unions decades ago. Despite changing times, the tax exemption continues to this day because credit unions' not-for-profit cooperative structure has not changed. Nearly 96 million members across the country – including more than half the population of Michigan – rely on credit unions for better rates on loans and savings and lower fees on services. Even nonmembers benefit because the focus on service at credit unions keeps the competitive pressure on banks.
Our federal tax exemption has been reaffirmed by Congress several times including in 1935, 1936, 1937, 1951 and 1998. With all of this history, why is it an issue now? Bankers have made it an issue with banker trade groups spending time on Capitol Hill aggressively lobbying Congress to end the credit union tax exemption. The ABA even lists "Fighting the Credit Union Tax Exemption" as one of its top priorities.
The bankers' push is well timed to coincide with Congress's plan to revamp the federal tax structure. Congress isn't just planning to go line by line to decide what should stay and what should go. Several members of Congress have said they are working with a blank sheet of paper and deciding what should go on it. So for the first time since the 1930s, credit unions find themselves fighting to put the tax exemption into the federal tax code.
Fortunately, credit unions have some powerful friends in Congress, some of whom represent Michigan. Rep. Dave Camp is chairman of the House Ways and Means Committee, the committee charged with considering changes in tax policy. In addition, the ranking minority party member of the committee is Michigan Rep. Sander Levin. Both of these lawmakers understand and appreciate the credit union difference. We've been in constant communication with both congressmen about the importance of the credit union tax exemption, and a representative from Rep. Camp's office even participated in the Mid-Michigan chapter's recent legislative breakfast. Those of you who were at our Annual Convention & Exposition in Detroit heard Rep. Gary Peters reiterate his support for the industry and for the credit union tax exemption in his speech. We recently returned from a productive Hike the Hill event in Washington where we further advocated for the issue with our Michigan lawmakers. Sen. Debbie Stabenow, a member of the Senate Financial Services Committee, has issued a strong statement of support for keeping the federal tax exemption. We expect a statement of support from more Michigan lawmakers in the coming weeks.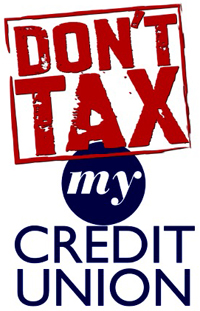 Still, we can't afford to be passive on this issue, and that's why I urge you to educate yourselves and to encourage your lawmakers to be vocal in their support of the credit union tax exemption. Can small-asset-size credit unions have an impact on this issue? You bet.
Credit unions thrive on grassroots contacts in Congress. When your congressman receives your comment letter, they aren't considering whether you're from a small credit union or a big one. Explaining the importance of your small credit union in your community goes even further.
Detractors of the credit union tax exemption say that taxing them might bring in $1 billion per year to the federal government. But CUNA estimates that the 96 million credit union members in the U.S. benefit to the tune of $8 billion in lower loan rates, higher deposit rates and lower fees.
Visit the website www.donttaxmycreditunion.org, share it with your members and encourage them to take action. We also invite you to take part in a webinar at 3 p.m. on Wednesday, July 17, where you will get ideas for sharing the credit union message with your members. Contact Kathryn Hall at Kathryn.Hall@mcul.org to sign up. While the webinar is free, registration is required. Watch mcul.org as well as Monitor for additional details.
But don't hesitate to start asking your members to let their voices be heard on this important issue.