From the Archives: May 2013
Grow Noninterest Income with Credit Union Auto Club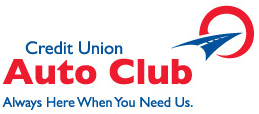 If your credit union is like most, it's always looking for ways to generate noninterest income. And when you do come across an income solution, it can sometimes be challenging to execute and market.
CU Solutions Group's membership enhancement program Invest in America has recently added a new product that generates noninterest income, boosts member loyalty and is extremely simple to implement at your credit union. Credit Union Auto Club brings your members significant savings on roadside assistance services while helping your credit union earn marketing reimbursements at the same time. Enroll in Credit Union Auto Club during the pilot phase, actively market it to your members and your credit union can earn at least $5* per membership purchased.
Learn more at an informational webinar on June 5, 12, 19 or 26 at 2 p.m. (EST). Email IIAcreditunionautoclub@cusolutionsgroup.com to sign up and for log-in information. Click here to get details on Credit Union Auto Club.

*Current plan pricing and marketing reimbursements are for the pilot program. Final plan pricing and marketing reimbursement is subject to change based on results and market intelligence obtained during pilot program.
Priority Initiatives
Federal and State Legislative Issues
Federal and State regulatory Issues
MCUL Publications