From the Archives: May 2013
6,385 copies of Jean Chatzky's "Money Rules" Books Already Ordered for Distribution in Michigan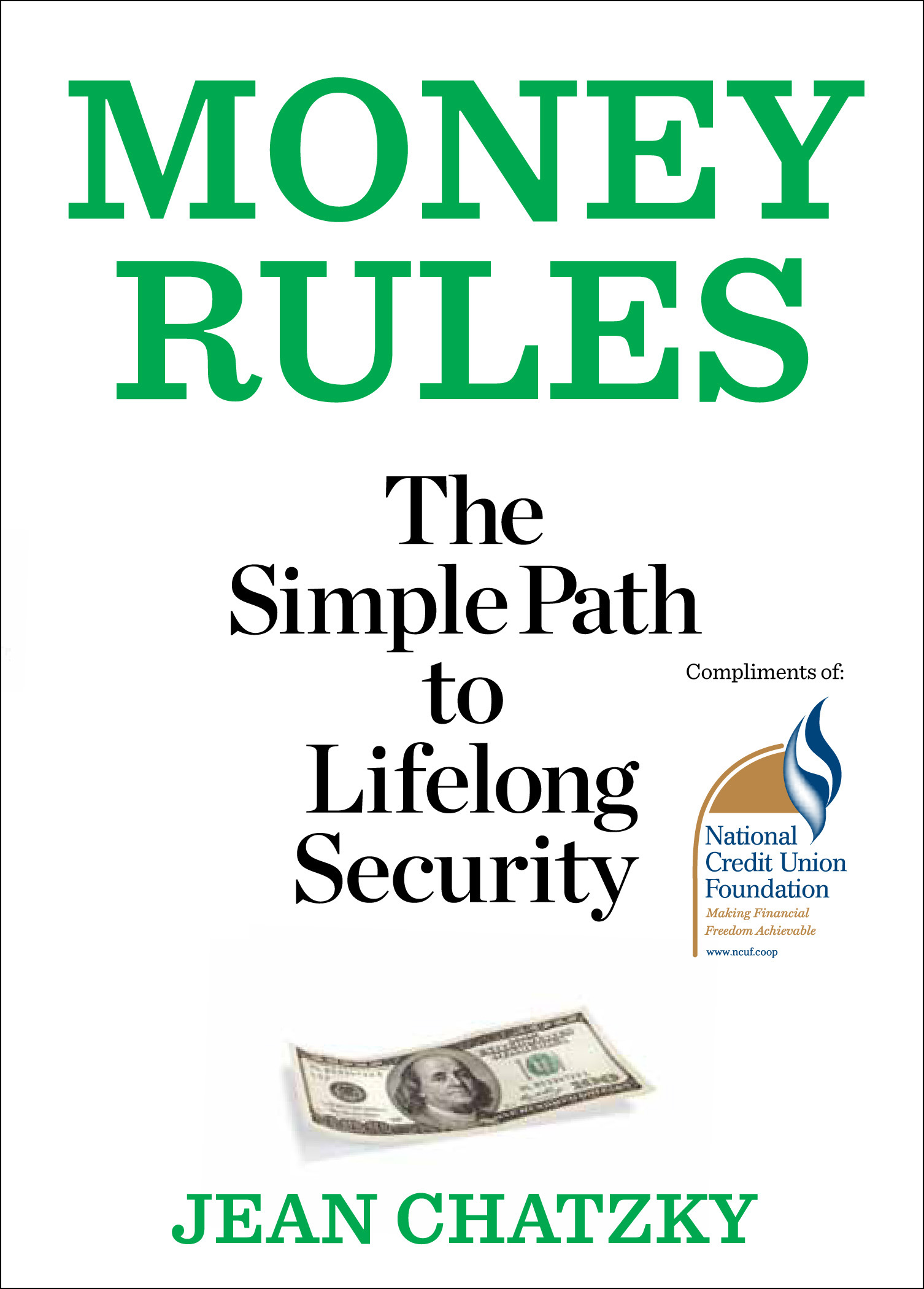 Through a special initiative of the National CU Foundation, Jean Chatzky's book "Money Rules: The Simple Path to Lifelong Security" book is available to credit union organizations. This short book, containing 94 simple and memorable rules, is an effective tool that credit unions can distribute to help their community members ease financial stress and enjoy financial security. Seventy-five thousand of the books have already been ordered nationwide by credit unions, leagues and foundations with 6,385 copies of the books ordered for distribution in Michigan.
According the NCUF website, "Money Rules" is a powerfully simple, must-have manifesto on money from the Today Show's finance guru. In a time of great financial uncertainty, this is the book everyone must read. The bottom line message in the book is that money is simple—people make it complicated. Now, bestselling personal finance author Jean Chatzky has distilled this simplicity into a smart, immediate and entertaining set of rules that will change readers' financial lives. Written in her trademark warm, witty voice and with a special Dos and Don'ts section, this is the only book readers really need to achieve true financial health and happiness.
To assist credit unions in utilizing this book, the Michigan CU Foundation has distributed 1,500 copies through mini-grants to four credit unions in Michigan. These credit unions will utilize the books as part of their financial education outreach activities: Alliance Catholic CU, Alpena Alcona Area CU, Community Financial CU and ELGA CU. Additional copies are available through MCUF mini grants; see the MCUF application for more details.
A full CRI Grant has been awarded to Alpena Community CU with plans to distribute 1,000 copies of the book with a unique partnership with the local Sav-A-Lot grocery store. This outreach project will also include financial education tips printed on reusable grocery bags. In addition to obtaining the books, residents with lower-income or poor credit history can earn "grocery cash" as they discover how the credit union can help them with lower cost financial products and services.
In addition to the MCUF mini grants, credit unions may order the book directly from the NCUF for $3 per copy. Two thousand six hundred and eighty-five copies of the book have been ordered by 16 Michigan credit unions in this manner to be distributed to members, employees and consumers.
To preview or order the book and see Jean Chatzky discuss it on the Today Show, see the NCUF website.