From the Archives: April 2013
Build Student Loan Portfolio with CU Student Choice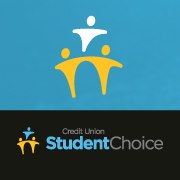 In Michigan, more than 15 credit unions now offer a private student lending solution for their members. This aligns well with the CFPB's recent comment that the introduction of small financial institutions (such as these credit unions) into the private student lending market will help consumers. We fully support this concept, as we believe the key to helping private student loan borrowers and co-borrowers is to, first and foremost, provide them with a fair-value and consumer-friendly lending solution. By leveraging their not-for-profit structure and community-focused lending philosophy, credit unions are doing just that.
Characteristics of these credit union lending programs include the following consumer-friendly benefits:
Borrower Education: More than ever before, college must be viewed as an investment. While the college wage premium remains significant, it's imperative that students and families understand how to responsibly pay for it. Stressing to prospective borrowers the importance of exhausting all lower-cost funding options – including free money through grants and scholarships, as well as Federal student loans – before turning to private lending sources is essential, and a key component of credit union lending solutions.
Repayment Length: By offering longer repayment periods (20 or 25 years based on loan balance) than most lenders, credit unions are providing borrowers with a loan that has affordable monthly payments, a tremendous benefit as these young adults enter a challenged economy.
Graduated Repayment Option: Borrowers also have the ability to choose a Graduated Repayment Option when entering repayment. This option amortizes the loan over a 40-year period for the first two years of repayment (before returning to standard repayment length), giving unemployed or underemployed borrowers a tremendous benefit as they enter the workforce.
Zero Origination Fees or Prepayment Penalties: Credit unions charge zero origination fees and loans can be paid off at any time without incurring any type of prepayment penalty.
Extremely competitive rates: The weighted average rate for undergraduate private education loans originated by Michigan credit unions is just 6.08%, significantly better than the rates quoted in the CFPB's report from July 2012.
Relationships: In most situations, these loans are being made to students and families in local communities, creating a genuine opportunity for a long-term relationship with a lender that has their best interest in mind.
CU Solutions Group partner CU Student Choice enables credit unions to offer their membership private student loans to accredited four-year schools. All funds are certified by the schools prior to disbursement.
CU Student Choice Statistics
CUSC has a 1.04% delinquency rate compared to the industry number for other private student loans which is 5.33%. Federal student loans have a 12.31% delinquency rate.
Federal Student loan delinquency is up 27%, private student loans down 2%.
Of the 42,000 borrowers, CUSC has 95 loans that have been charged off by credit unions and are with a collection agency, self-insured or purchased by Reliamax.
95% of all funded loans have a co-borrower.
$1 billion in funded volume
42,000 borrowers
$392 million/14,800 loans are in full repayment
$35 million/1,745 loans have been paid off in full
Contact your league representative at (800) 262-6285 to learn more about the CU Student Choice program.