From the Archives: April 2013
Discover How Member Verification Can Help Your Credit Union Keep its Sprint Marketing Incentive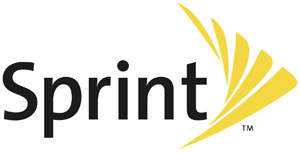 For your credit union to keep receiving its valuable incentives and for its members to continue saving with the Sprint Credit Union Member Discount, it's important for you to remind them about membership verification. If a Sprint customer hasn't validated his or her credit union membership, they lose their discount (including any waived activation fees) and fall off of the credit union program – which will decrease your marketing incentive pool.
To help make the verification process easier, Invest in America now has an app for both iPhone and Android. Members using an iPhone can visit the Apple App Store while members using an Android can find the app in the Android Market. This app also lists all other Invest in America discounts. New customers are required to verify membership within 30 days of activation. Current credit union Sprint customers have to provide proof of credit union membership when they upgrade their device if it's been more than 20 months since their last validation.
Invest in America gives your credit union a few ways to let your members know about the mobile app. Visit the Sprint marketing materials page of the Partner Center for a newsletter article or to download a QR code. Click here to learn more about the Sprint Credit Union Member Discount.
Priority Initiatives
Federal and State Legislative Issues
Federal and State regulatory Issues
MCUL Publications