From the Archives: April 2013
AC&E Helps You Positively Connect with Your CU Colleagues

By David Adams


It's hard to believe, but our Annual Convention & Exposition is just a few weeks away. We're looking forward to another great opportunity for learning, sharing and networking, and as you can imagine, it's a very busy time for us at MCUL & Affiliates as we're putting the final touches on presentations, checking room reservations, and making sure everything is in place so that you have the very best experience possible. It's going to be a fantastic conference at the Detroit Marriott in the Renaissance Center May 16-18. I look forward to seeing many of you there. If you haven't already registered, you'll find the details in this month's newsletter.
Today, I'd like to give you a preview of our theme for this year's AC&E, and what it means for the Michigan credit union community. We give a lot of thought to our annual theme, as we want it to reflect both where we've been and where we're going as a movement. As you might recall, two years ago our theme was Positively Michigan – a celebration of all the good that our credit unions do for the state. Last year, our theme was Positively Different – we focused on just what makes Michigan credit unions stand out in the financial services arena and in the community. This year we continue to build on that pattern with our theme, Positively Connected.
So what does Positively Connected mean? In my eyes, it perfectly sums up the Michigan credit union philosophy. As an industry and as a movement, we are connected in a positive way to our members, to our communities, to our lawmakers and to the future.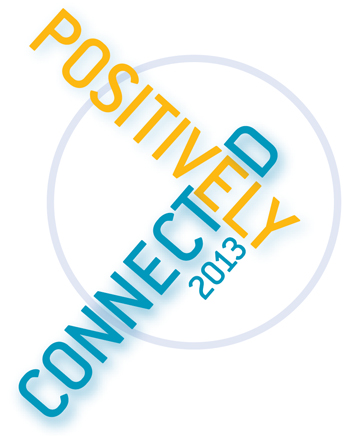 In 2012, Michigan credit unions connected with 77,000 new members. That's more than the previous nine years combined. Talk about positive. Michiganders are responding to the credit union message like never before – and I believe a reason for that is that they see us as the positive side of the financial equation. The CU Link cooperative advertising campaign, which launched this week, is all about the positive aspects of credit unions. We're not bank bashers, although it would be easy enough to go that route. We simply promote our better rates on savings and loans and our lower fees, and the response is … positive.
Speaking of savings, Michigan credit unions connected members with benefits to the tune of $212 million in savings last year. According to CUNA, Michigan credit union members saved $85 million thanks to higher interest rates on savings products, another $106 million through lower interest rates on loans, and $21 million in lower or fewer fees. It's hard to get more positive than that.
And we know that our credit unions do a lot more than just save members money. Last year, Michigan credit unions connected with their communities by contributing more than 114,000 volunteer hours to 3,600 different projects, and donating more than $10.6 million to charities. In 2012, six Michigan credit unions were recognized at the national level for a total of seven awards honoring community service, service to members and financial education – that's more than any other state. We'll be honoring those credit unions at a special ceremony at the AC&E, along with the winners of the MCUL and Michigan CU Foundation Awards.
Also at the annual convention, we will again be holding the Annual Silent & Live Auctions to Benefit "Children's Miracle Network Hospitals: Credit Unions for Kids." Please plan on participating by donating an item and by bidding on items in the silent and live auctions.
All of our good works are detailed in our 2013 CRI Report, which is a valuable tool for you to use when sharing the credit union message. We delivered copies of it to every Michigan federal and state lawmaker during the CUNA and Michigan GACs and showed them just how connected you are to their constituents across the state.
The GAC and the many advocacy opportunities throughout the year are perfect examples of how our credit union community connects positively with our lawmakers. During the CUNA GAC, we met with every member of the Michigan congressional delegation to share our issues firsthand. In some cases, we were talking to old friends and strong supporters of credit unions, and in other cases, it's a case of educating new lawmakers about who we are and what we do. Through our legislative breakfasts, our Michigan GAC, and our subject-specific roundtables, you have the chance to speak directly to your representatives and to tell them how their decisions impact the financial well-being of their constituents.
But it's one thing to be positively connected today, it's another thing entirely to stay connected for the future. That's where another big theme of our AC&E comes in: Innovation. This year, we launched the first annual Innovation Competition, and at the convention I'll be showcasing the winners. Staying ahead of the latest trends, constantly reinventing ourselves to remain relevant while holding on to our core principles – that level of innovation is what keeps our movement moving forward.
Of course, everything we do here at the league is designed to help you better connect with your members, your communities, our lawmakers and regulators in the most innovative way possible. You will find more information about the solutions we offer in this month's Priority Report newsletter, but I'd like to highlight a few …
As always, I welcome your feedback.
View the "Michigan Priority Report" on CUBE TV for a video summary of MCUL & Affiliates CEO David Adams' April Priority Report introduction.