From the Archives: March 2013
CU Auto Club; Dell Touch Systems Savings; Real-time GM Member Authorization Request Report; Sprint Promotions; TurboTax and Jackson Hewitt Discounts

Credit Union Auto Club is Newest Invest in America Partner
CU Solutions Group has introduced Credit Union Auto Club, the newest program in its credit union membership enhancement program Invest in America. Credit Union Auto Club was created exclusively for credit union members and offers a wide range of roadside assistance services and other benefits to credit union members at a significant savings compared to competing auto club plans.
Credit unions can earn marketing reimbursements when they offer Credit Union Auto Club to their members, and their members can receive these roadside assistance benefits when they sign up:
Emergency Roadside Assistance
Emergency Ambulance Expense
Emergency Tow and Extrication
Emergency Travel Expense
Emergency Lockout
Traffic Court Defense
Fuel Delivery Service
Legal Fees related to traffic accident
Flat Tire Repair Reimbursement
Enrolled credit unions not only earn marketing reimbursements when they actively promote the program, they also have access to free turnkey marketing materials. Credit unions should visit LoveMyCreditUnion.org to learn more and to enroll.
If you'd like to learn more about the Credit Union Auto Club program, join us for one of the informational webinars on March 27 or April 3. Both are scheduled for 2 p.m. (EST). To attend this webinar, email IIAcreditunionautoclub@cusolutionsgroup.com and log-in information will be provided.
Spring Savings on Touch Systems from Dell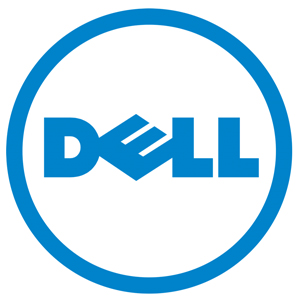 Dell is helping credit union members touch the future with 10% off select Dell touch systems. Your members can experience the new advances and leading-edge intuitive touch experiences with Dell's touch products. The 10% discount* is available to credit union members on the Inspiron 15Z, Inspiron One 23, XPS 10, XPS12, XPS One 27 and Latitude 10 line of systems. The savings are instant, members only need to use coupon code RG3?DDN?DP47FB, member ID 120518678 when placing their order online or by phone.
*10% off of select touch systems (before tax, shipping and handling). Offer valid through April 30. Specifications, availability and terms may change without notice. Taxes, fees, shipping, handling and any applicable restocking charges are extra and vary. Coupon cannot be stacked with any other coupons/offers. Coupon applicable to Inspiron 15z, Inspiron One 23, XPS 10, XPS 12, XPS One 27 and Latitude 10 line of systems only. Excludes non-touch systems. Dell cannot be responsible for pricing or other errors, and reserves the right to cancel orders arising from such errors. One coupon per customer – limit 1 system.

Coming Soon: Real-time GM Member Authorization Request Report
If your credit union participates in Invest in America's Credit Union Member Discount from GM, you're probably already familiar with its weekly authorization request reports. For those unfamiliar, the reports are a list and contact information of every member that requests an authorization number for the GM discount.
These members are hot leads for auto loans. Thanks to your feedback, GM and Invest in America have developed the technology to provide credit unions real-time member authorization number request reports. When a member of an IIA GM participating credit union requests an authorization number to receive the CU Member Discount from GM, we'll be able to provide that member's information to your credit union immediately. This will give credit unions the ability to quickly reach out to their members and help them secure credit union auto financing.
We plan to launch this initiative during the second quarter of 2013. In addition to the real-time report, credit unions will continue to receive the weekly summary report as well and can also find cumulative reports in the Partner Center.
Due to the frequency and time sensitivity of this report, credit unions enrolled in IIA's GM discount program will be required to provide a single contact or group in-box in order to participate. Provide the email address of the assigned contact person in your credit union to IIAGMAuths@cusolutionsgroup.com. IIA will send the designated individual(s) an email notification once the system is ready for release.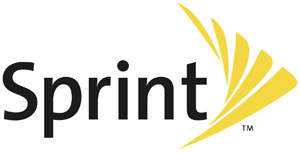 Several Sprint Promotions to Choose From
Let your members know they have several Sprint Credit Union Member Discount promotions to choose from in addition to the 10% discount off select regularly priced monthly service plans and waived activation fee they already get for being a credit union member:
Switch to Sprint – Your members can get a $100 service credit for each new line activation when they switch from another a carrier. Requires a two-year agreement. Visit www.sprint.com/promo/iL31154PC within 72 hours of port-in activation to request your service credit. Offer ends April 11.
Sprint Phone Connect – Members can enjoy $100 in instant savings on a smartphone with the purchase of a Sprint Phone Connect device and a Sprint Phone Connect plan.Requires a new-line activation (or eligible upgrade) on an Everything plan with data, Premium Data add-on and two-year Agreement. In store only. Offer ends April 11.
Buyback Program – Members can earn up to $300 in account credit when they trade in their eligible device – no matter what carrier it is from. They just need to ask their Sprint Store rep for details. Restrictions apply. Learn more at www.sprintbuyback.com.
$25/$25 Referral Information – When a member refers a friend and that friend switches to Sprint, they both receive a $25 American Express® Reward Card. Members can refer up to 20 friends—meaning up to $500 in rewards. Visit www.sprint.com/refer for details.
Click here to learn more about the Sprint Credit Union Member Discount and what it can do for your credit union and its members.
Keep Your TurboTax and Jackson Hewitt Discounts Front and Center
Tax season is in full swing and a majority of your members still have not filed their tax returns. So, be sure that you keep promoting your TurboTax and Jackson Hewitt member discount programs through the entire tax season. This year the regular tax season ends on Monday, April 15.
Promoting these discount programs will not only provide your members with savings, it also gives your credit union the opportunity to promote other core services such as IRAs and car loans. And since members often use their tax returns to open IRA accounts or put a down payment on a car loan, it's a great opportunity for you to build website traffic and cross-sell these products and services at the same time.
Regardless of your participation level, your credit union should keep your TurboTax and Jackson Hewitt Web banners posted on the home page and online banking areas of your credit union website until the end of the tax season. If your credit union is enrolled in the TurboTax program at the Promoter level we also require that you send out your second TurboTax member email no later than April 1.
Also, keep an eye out for communications regarding late tax season marketing creative such as Web banners, newsletter articles and social media content. IIA plans to add a number of social media articles related to tax for March and April in the Partner Center at LoveMyCreditUnion.org. This can help you build your social media presence and provide your members with additional financial information and articles to ensure they get the most out of their tax return this season.
Visit the Partner Center at LoveMyCreditUnion.org to see the most recent tax services marketing collateral available.