From the Archives: March 2013
AC&E, State GAC, CFPB Training, INSIDE Credit Union Compliance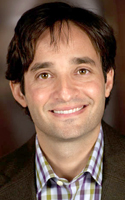 Linkner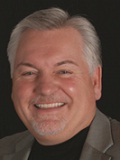 Gilliland
Excitement continues to build with hundreds of attendees registered to attend the MCUL & Affiliates Annual Convention and Exposition taking place May 16-18 at the Detroit Marriott at the Renaissance Center. The event features dozens of training sessions, including a presentation by a CFPB representative. New York Times bestselling author and Michigan business entrepreneur Josh Linkner, who has penned Disciplined Dreaming, will deliver the Friday, May 17, keynote address on "Executing Imagination: Turning Creative Fire Into Real Results." Steve Gilliland, author of the bestselling book Enjoy The Ride™! will be on hand as the Saturday, May 18, keynote speaker delivering "You Make the Difference." Gilliland has built a multimillion-dollar company from the ground up on the same philosophy he expounds to his audiences. "If you take care of people, the business will follow." Guests are encouraged to join attendees and may enjoy special activities such as an offsite tour and luncheon at the Edsel and Eleanor Ford House, a jewelry workshop, enrichment sessions and creating a scented keepsake. Attendees and their guests will also enjoy the option of attending an afternoon cruise aboard the Ovation Yacht and the Saturday night closing event at Mark Ridley's Comedy Castle. To learn more about the AC&E agenda and activities, click here.

Michigan Attorney General to Address Michigan GAC Attendees
Credit union advocates will head to the MCUL & Affiliates 2013 GAC, slated for April 9-10 in Lansing, where they will greet lawmakers as well as hear from Michigan Attorney General Bill Schuette. Schuette is scheduled to speak the second day of the event on "Foreclosures and Fraud: The Attorney General's Recent Efforts to Protect Consumers in the Financial Marketplace." This year's GAC also features a networking reception with Senate Financial Institution committee members and a breakfast with House Financial Institution committee members. To view the full agenda and to register, click here.
If you have any questions, contact MCUL Grassroots Coordinator Ashley Ligon, at Ashley.Ligon@mcul.org, or at 800-262-6285, ext. 353. We look forward to seeing you at the MCUL GAC in early April.
Focus on CFPB Training Continues
MCUL & Affiliates continues to be positioned to deliver important CFPB training updates. Recently, five CFPB training webinars were added to the MCUL & Affiliates education calendar, with three of the webinars now recorded and available as Webinars on Demand including CFPB: Mortgage Costs, Underwriting and HMDA Requirements, CFPB: Civil Investigative Demands, Credit Card Fee & Prepaid Card Rules and CFPB: MLO Rules, Escrow Accounts & Mortgage Servicing Rules. Two more webinars are approaching soon, including CFPB: Appraisal Rules, TILA/RESPA & Disclosure Integration, Plus Vendor Regs taking place March 26 and CFPB: Overdraft Services Update, Remittance Transfers and Payday Lending set for April 11. CFPB training was recently presented at the MCUL & Affiliates Spring Leadership Development Conference and will be a topic on the agenda of the March 19 Reg Update Webinar, the May 16 INSIDE Credit Union Compliance conference and the May 16-18 Annual Convention and Exposition.

INSIDE Credit Union Compliance...
Learn How to Qualify for One Complimentary Admission
Insights, Networking, Solutions, Information, Direction, Examples ... it's a look INSIDE Credit Union Compliance, a separate one-day conference taking place in conjunction with the MCUL & Affiliates Annual Convention & Exposition, May 16 at the Detroit Marriott at the Renaissance Center. The event returns by popular demand, having first been introduced at the 2011 AC&E as a convenient and affordable way to deliver timely training to operational staff, mid-level managers, compliance officers and lending staff who may otherwise not attend a statewide conference such as the AC&E. This year's agenda includes "CFPB – IMPACT Dodd Frank Act and Other Compliance Issues," "Policy Party" and "Regulation Celebration." Priced at just $129 per person, registration includes access to the AC&E Exposition and Welcome Reception and attendees may choose to register for the AC&E Economics Issues Luncheon for just $36 per person. Any credit union that registers a full conference attendee(s) for the AC&E qualifies for one complimentary registration for another participant to attend the INSIDE Credit Union Compliance Conference – a $129 value (limit one complimentary registration per credit union). To learn more and register, click here.