From the Archives: February 2013
Promote Your Tax Discounts, IIA Sells 500,000th vehicle, Save on DIRECTV, Sprint Verification App

The Invest in America team has put together a summary of the most effective ways for your credit union to market the TurboTax and Jackson Hewitt program(s) and meet your marketing requirements.
All of the marketing materials mentioned are in the Tax Services Marketing Materials section of the Partner Center.
Jackson Hewitt Marketing Requirement
If you're participating in the Jackson Hewitt discount program, all you need to do is order FREE printed take-ones for in-branch use or loose statement inserts for your December or January mailings. You can also order free posters and link your website to the online version of your Jackson Hewitt coupon.
TurboTax Promoter Marketing Requirements
If your credit union is participating in the TurboTax program at the Promoter level, you must:
Post a Web banner in a highly visible place on your website's home page and online/home banking site.
Send two emails to your members using the TurboTax html email template provided for you. The first email should have been sent by Jan. 26 or before Feb. 18, and the second one must be sent no later than April 1. If you don't have the resources in-house to send these on your own, CU Solutions Group can help for free. Just submit a request from the "Email Template" section in the Tax Services Marketing Materials section of the Partner Center.
TurboTax Participant Marketing Requirements
If your credit union is at the Participant level of TurboTax, you'll need to post a Web banner in a highly visible place on your website's homepage and online/home banking website. We also recommend that you promote your TurboTax discounts in your member newsletters and social media posts.
In addition to helping your members save on their tax returns, don't forget this is also a great way to build website traffic and promote your other services. If you have any questions regarding your marketing requirements for the Invest in America Tax programs, email clientsupport@cusolutionsgroup.com.



Invest in America Milestone: 500,000 American-made Vehicles Sold
In just four years, Invest in America has reached an impressive milestone: 500,000 American-made vehicles sold through the program. Teri Vollmar, a member of Genisys CU stepped behind the wheel of a GMC Terrain purchased through the program at a special commemorative ceremony at Genisys' Auburn Hills headquarters.
"Today's milestone is a celebration of the strong partnership between the credit union industry and companies like General Motors," MCUL & Affiliates CEO David Adams said. "We applaud our credit union members for buying American. We applaud General Motors for its willingness to be part of this innovative program. This 500,000th vehicle is proof positive of the combined strength of the credit union and the domestic auto industries."
"Genisys Credit Union is a proud participant in Invest in America because we know it benefits our members and the credit union movement as a whole," Genisys President and CEO Jackie Buchanan said. "Combining the credit union member discount from GM with credit unions' historically low interest rates means that our members save even more."
Programs like Invest in America help all of us reach this goal," said Jeff Edwards, GM director of retail planning and incentives. "We are grateful to credit unions across Michigan and nationally for encouraging their members to support American companies like General Motors while promoting value and quality."
Click here to read the story and view a video of the event courtesy of The Oakland Press.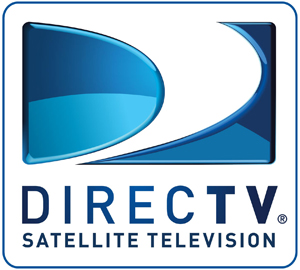 Members Can Save $160 on DIRECTV
Your members can save with special offers from DIRECTV plus a $40 rebate from Invest in America. DIRECTV's exclusive offer for credit union members includes:
FREE HBO, SHOWTIME, Starz and Cinemax for 3 months
FREE Upgrades – GENIE HD DVR & up to 3 DIRECTV clients*
Save $10 per month for two years on Advanced Receiver Service with Auto Bill Pay
$40 rebate from Invest In America
No equipment to buy
No start-up costs
Free professional installation for up to 4 rooms
Satellite music channels included
99% worry-free signal reliability**
Local channels included***
#1 in Customer Satisfaction
Credit union members can save $120 per year ($10 per month for the first 12 months) on new DIRECTV service when activated through Invest in America. Members can also get a $40 rebate from Invest in America when they activate new DIRECTV service. Your members can purchase their new DIRECTV service and learn more about this offer on the DIRECTV page at LoveMyCreditUnion.org.
The DIRECTV offer is a great value for your members and will help show how you put your members first in all you do. This offer is also a natural fit to promote credit union services to your members:
Encourage your members to use their credit union account for the Auto Bill Pay option on their DIRECTV account
Encourage your members to deposit their rebate check into their credit union savings account
Inform your members that they can save using their credit union credit/debit card to make their monthly DIRECTV payments or to order movies and special events.
To help your members learn more about this deal, visit the DIRECTV Marketing Materials page in the IIA Partner Center for web banners, posters, flyers and lobby materials.
*Additional & Advanced Receiver fees apply. Select models only. **Based on a Nationwide study of representative cities. ***Eligibility for local channels based on service address. Not all networks available in all markets.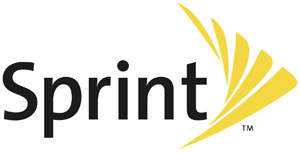 Sprint Verification App for iPhone and Android is Now Available
To help your members in the verification process, we have a free Invest in America app for both iPhone and Android. It only takes a few minutes to complete. Members using an iPhone can visit the Apple App Store while members using an Android can find the app in the Android Market. This app also lists all other Invest in America discounts.
Let your members know about the Sprint Verification App in your next newsletter and on your website. Make it easy for your members to download by including the Apple and Android links above or a QR code that we have in the Sprint Marketing Materials section in the Partner Center.
Sprint is pleased to offer monthly discounts to credit union members, but your members must periodically provide documentation to verify credit union membership for it to continue. New customers are required to verify within 30 days of activation. Current credit union Sprint customers have to provide proof of credit union membership when they upgrade their device if it's been more than 20 months since their last validation.
If you have any questions, contact Lisa Treat, director of the Sprint partnership at (800) 262-6285, ext. 523, or at Lisa.Treat@cusolutionsgroup.com.