From the Archives: September 2012
Gas Station TV, Enroll in Tax Programs, Premium GM Programs, Sprint Promotion


It's Time to Jump into Gas Station TV
As you probably remember from our past several newsletter issues, CU Solutions Group has partnered with Gas Station TV (GSTV) to bring credit unions like yours more affordable, localized advertising alternatives. GSTV, the largest at-the-pump digital TV network, is also the perfect marketing tool to broaden the Invest in America reach as well.
In September and October, we'll be promoting GM and Sprint consumer and business discounts at GSTV stations nationwide. Here are a few other IIA promotions that will run on GSTV:
November – A special Black Friday promotion
November and December – Holiday, GM and Sprint consumer and business ads
Plus, four credit unions ads will be played at GSTV stations starting this month
If you'd like to learn more about GSTV or run an ad of your own, visit the GSTV page on the CU Solutions Group website or sign up for a free informative webinar.



Enroll Now for the TurboTax and Jackson Hewitt Member Discount Programs
Hurry – time is running out for your credit union to offer the 2012 TurboTax Sweepstakes. The deadline to enroll in this program is Nov. 1, so don't delay. In addition to giving your members a chance to win the TurboTax sweepstakes, you'll also provide discounts on the top selling TurboTax Federal products.
Enroll in the TurboTax Promoter program by Nov. 1 and CU Solutions Group will provide free custom marketing assistance that includes custom-sized web banners and optional delivery of your two required TurboTax emails directly to your members on your credit union's behalf (emails are sent to the member email list provided by your credit union and sent only after your credit union's approval). No action is required if your credit union offered the sweepstakes last tax season – you will be automatically re-enrolled.
The majority of your members rely on tax professionals each year to help them prepare their tax returns so don't forget to also enroll in the Jackson Hewitt discount program. Your members will save $30.00 with a printed coupon provided by CU Solutions Group at no cost to your credit union. Plus, member loyalty will increase when members take save money on their tax services through your credit union. Intuit research has found that 95 percent of members reported feeling favorable toward their credit union for offering TurboTax.
Click here to learn more about these Invest in America Tax Discount Programs and enroll today.

Boost Auto Loans with the Premium GM Program and its Custom Banners


The August 2012 U.S. seasonally adjusted new vehicle industry came in higher than forecast at 14.6 million. Pent up demand and an easing of credit availability continue to drive sales higher. Many of your members will be in-market and need an auto loan. Invest in America has provided you with the tools and support to drive more loans to your credit union with the enhanced Credit Union Member Discount from GM program. By enrolling at the Premium level, credit unions can maximize loans while offering this valuable discount and benefit of membership to their members.
Premium Benefits Include Custom Inserts and Custom-sized Banners
Banners can have a major impact. Credit unions that have used custom banners have experienced a high level of impressions. Those credit unions that place their custom banner above the fold on their home and loan pages have experienced even higher levels of impressions relative to their membership size. In either case, banner impressions are a key measurement of performance – so be sure to take advantage of this benefit and enroll at the Premium level.
Enroll Now at the Premium Level so Your Credit Union Can Receive Enhanced Benefits
Enroll in the Credit Union Member Discount from GM at the Premium level and take advantage of all it has to offer. To enroll, just click on Credit Union Enrollment Forms in the Invest in America Partner Center. While at the Partner Center, you can learn more about the program by clicking on Enhanced GM Program. Credit unions that are not currently signed up must enroll to receive enhanced benefits.
Enrollment and participation are FREE.

Members Earn More with the Sprint Port-In Promotion (Switch to Sprint)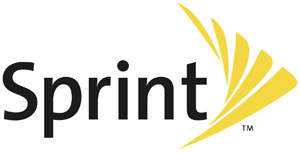 Members who switch to Sprint from a competitive provider can now earn a $100 service credit for each newly activated line of service on top of the 10% monthly discount* they'll receive for being a member.
The Port-in Promotion runs through Dec. 31. Members can visit LoveMyCreditUnion.org/Sprint for details on the 10% discount* on select monthly services plans and the waived activation fee. Upon activation: members can click here www.sprint.com/promo/iL29171PC within 72 hours of port-in activation to request their service credit.
When your credit union takes advantage of Sprint discounts, everybody wins. Sprint provides your credit union with noninterest income and when your members enjoy the savings, you'll boost member satisfaction and loyalty.
*Application of discount requires two-year contract extension on existing plans. Verification of membership is required at time of activation/upgrade. Discount not available on secondary lines for Family and Business Share plans.

Don't Risk Losing the Sprint Marketing Incentive – It's Time to Renew
Just a friendly reminder that now is the time to renew for the upcoming Sprint 2012-13 contract year (Oct. 1 through Sept. 30, 2013). In order to renew, complete the Sprint Discount Marketing Materials Reorder Form and return it to us at your earliest convenience.
If you have difficulty accessing the form through the above link, you can find the form on the Sprint Marketing Materials page of the IIA Partner Center. The form should be emailed to IIASupport@CUSolutionsgroup.com or faxed to (800) 341-9160.

Here's the Sprint 2012-13 contract year schedule for the remaining statement insert opportunities:
January Mailing (12/31/2012 statement closing date)
Requests must be received by 12/1/2012
April Mailing (3/31/2013 statement closing date)
Requests must be received by 3/1/2013
July Mailing (6/30/2013 statement closing date)
Requests must be received by 6/1/2013