From the Archives: September 2012
Teach Young Members the ABCs of Financial Literacy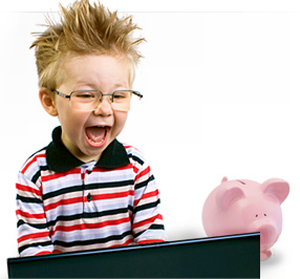 With the back-to-school season upon us, reading, writing and arithmetic aren't the only subjects your young members need to learn. Being schooled in financial literacy has also become a necessity to help children navigate various financial hurdles as they grow.
Technology Solutions and the Growing Members youth websites can help your young credit union members learn more about topics such as saving, budgeting, borrowing, spending and more. Technology Solutions offers four separate websites, each targeting a different age group from elementary school to beyond college that make learning fun and interesting. Plus, three of the four sites come with quarterly newsletters to reinforce both your credit union's brand and your members' financial literacy growth.
Working in tandem with the youth sites is the Financial Resource Center. This online tool comes as an annual subscription which gives your adult members access to libraries of financially related articles and financial calculators. Technology Solutions can even customize your FRC to look like your credit union's website.
Content for both the FRC and the Growing Members youth sites is updated monthly and come to you as complete turnkey solutions. The youth sites come standard, co-branded or fully customized. For more information on FRC or Growing Members websites, contact your CU Solutions Group business consultant at (800) 262-6285 or info@cusolutionsgroup.com, or visit www.cusolutionsgroup.com.
Priority Initiatives
Federal and State Legislative Issues
Federal and State regulatory Issues
MCUL Publications