How Are CFPB Rules Impacting Your Credit Union? (Misc News: April 22, 2014)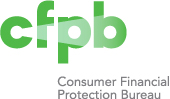 Credit unions that are concerned about the impact of the CFPB rules have a chance to be heard. At the MCUL & Affiliates' Hike the Hill event on May 6-7, MCUL staff and credit union representatives will meet with representatives from the CFPB to discuss the direct impact of the bureau's regulations on Michigan credit unions.
A survey has been compiled in order to provide the CFPB with real data, demonstrating the actual burden and negative impact of its rules. The data collected in this survey will provide the evidence necessary to advocate for relief, including additional or expanded exemptions.
From previous discussions, the CFPB has indicated a strong interest in credit union input on these topics. Credit unions now have an opportunity to make their voice heard. This involvement is critical in the advocacy process. Take a few minutes to respond to this 11-question survey by May 1.
Click here to take the survey.