FinCEN and the CFPB Confirmed for the 2014 Hike the Hill (Misc News: April 10, 2014)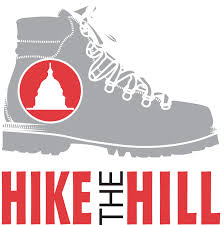 Representatives of the Financial Crimes Enforcement Network and CFPB will address credit union leaders at the 14th Annual Hike the Hill grassroots lobbying event.
Frederick Reynolds, Financial Crimes Enforcement Network deputy director, will discuss the new Bank Secrecy Act rulings regarding Bitcoin and Medical Marijuana accounts. Attendees will also have the opportunity to attend the Welcome to Washington Luncheon with special guest Elizabeth Ellis from the CFPB.
Register today for Hike the Hill, which is May 6-7 in Washington. Participation is more important than ever, as MCUL & Affiliates continues to focus on important issues including regulatory burden, data breach liability, GSE reform and the federal income tax exemption.
Hike the Hill provides a great, low-cost opportunity to make an impact on federal legislative and regulatory policymakers during meetings and hill visits. There is no registration fee for Hike the Hill. Hotel rooms have been blocked for attendees at the Hilton – Crystal City in Arlington, Va., and reservations can be made until April 14. Visit the MCUL Hike the Hill webpage to register and find more information about the event. For additional information on the MCUL's Hike the Hill, contact Melissa Osborn at (800) 262-6285, ext. 578, or Melissa.Osborn@mcul.org.