GOP Congressman Mike Rogers Announces He Won't Seek Reelection (Misc News: April 1, 2014)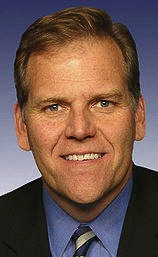 Rogers
U.S. Rep. Mike Rogers, R-Brighton, has announced that he will not seek an eighth term in Congress.
Rogers, chairman of the House Intelligence Committee, is going into broadcasting, starting his own radio show that will air on Cumulus Radio stations through its Westwood One network.
"It's a pretty rare opportunity," Rogers said Friday. "They don't come around very often."
MCUL & Affiliates CEO David Adams thanked Rogers for his service to the country and his constituents.
"Congressman Rogers has represented Michigan and our nation exceptionally well during his 14 years in Washington and in his current post as chairman of the House Intelligence Committee," Adams said. "He has also been a very good credit union supporter, most notably giving strong written support for the credit union tax exemption. While this announcement comes as a big surprise to everyone in politics, Mike should take great pride in his many accomplishments. Along with everyone else in the political community, we will look forward to participating in the sure-to-be lively process to elect a successor to this important Congressional seat."
Rogers is the third member of Michigan's congressional delegation to announce that he won't seek reelection this fall. Sen. Carl Levin, D-Detroit, is retiring from his seat, as is Rep. John Dingell, D-Dearborn.