GAC Day One: Secretary of State Johnson Says She Wants to Move Michigan to Electronic Vehicle Titling (Misc News: March 26, 2014)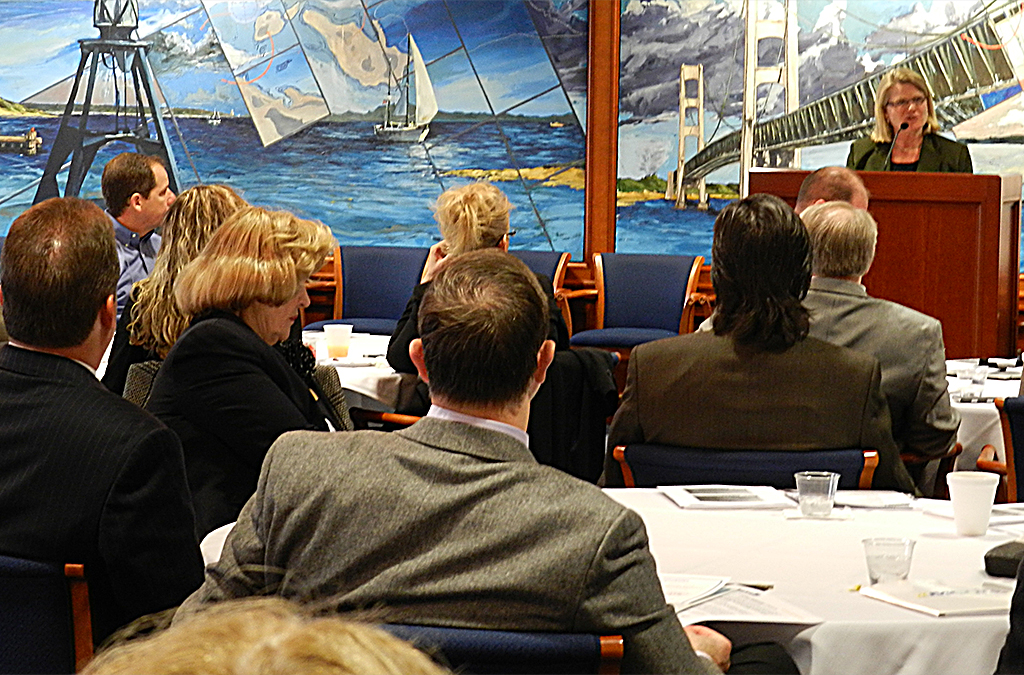 Secretary of State Ruth Johnson said her office is working with the Legislature on electronic titling.
LANSING – Secretary of State Ruth Johnson said that she is committed to moving the state to an electronic vehicle titling system.
Johnson told attendees at the MCUL & Affiliates GAC electronic titling of vehicles will reduce fraud.
"The sophisticated level of some of (people who commit title fraud) is just incredible," Johnson said.
Chris Hackbarth, director of the office of policy initiatives for the Secretary of State, said the state Legislature is drafting a four-bill package on electronic vehicle titling. SOS is looking for an outside vendor that has experience instituting a similar program in another state.
"The secretary has really been focused on fraud," Hackbarth said.