Sponsorships and Donations Needed for CMN Charity Match Auction at AC&E (Misc News: March 25, 2014)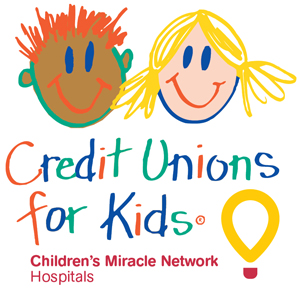 The Annual Silent & Live Auctions to Benefit "Children's Miracle Network Hospitals: Credit Unions for Kids" will take place June 5-7, at the MCUL & Affiliates Annual Convention and Exposition in Grand Rapids.
As in years past, all proceeds from both auctions will be donated to CMN Children's Hospitals in Michigan, through the Credit Union for Kids campaign. The league will also once again run the MCUL PAC/Charity Match program, where a winning bidder of an item in either auction can opt to make a contribution in the amount of their winning bid directly to MCULAF (state PAC) and then MCUL will make an equal contribution to CMN. Through this process, the winner has effectively doubled their donation dollars, with both CMN and MCULAF benefitting.
With the help of many Michigan credit unions, we hope to raise more than $50,000 this year. Please consider becoming a sponsor or donating an item to this worthy cause. New monetary sponsorship levels this year offer an easy way for credit unions to participate with a corporate check. The MCUL will purchase auction items with donated funds. Credit unions can also donate items to be included in the auctions.
Click here to download the donation form. Contact Jordan Kingdon, MCUL director of governmental affairs, at Jordan.Kingdon@mcul.org or (800) 262-6285, ext. 475, with any questions or donations.