MCUL & Affiliates Offers Defibrillator Program (Misc News: November 25, 2013)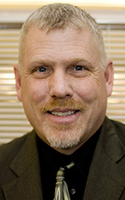 Looman
In January, Community West CU CEO Jon Looman was in a spinning class when he suddenly collapsed from severe cardiac arrest.
Fortunately, people in the class acted quickly, performed CPR and used a defibrillator to shock him a number of times and likely saved his life. Not only that, it also prevented damage to his heart.
"I was about an hour and 40 minutes into my workout and wasn't feeling the greatest, but kept pushing through it until I collapsed off the bike and had a heart attack," Looman said. "One of the guys in the class ran to the front desk and they had an automatic defibrillator on me within a minute or so and started CPR.
"For awhile I felt like I was really lucky, but then it really wasn't luck," he added. "It was planning on the part of the YMCA to put an AED unit in, it was the fast response and training of the ER team and the training and everything that the hospital did. It wasn't a lot of luck involved, just a lot of gifted and skilled people doing their job."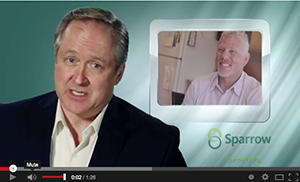 In part because of Looman's experience, MCUL & Affiliates has started a program to offer automated external defibrillators – or AEDs – to credit unions and their business members at a reduced cost.
Earlier this year, MCUL conducted a poll of credit unions to determine interest in a group program to purchase automated external defibrillators (AEDs) for credit union branches. Reception was good, so the league reviewed the legalities, watched device demonstrations and set up a distribution solution.
"Making AEDs available at credit unions is a clear symbol of living the philosophy of 'people helping people,' " MCUL & Affiliates CEO David Adams said.
The Zoll AED Plus is the only full-rescue AED that provides cardiopulmonary resuscitation guidance for rescuers to help them achieve the proper depth and rate of chest compressions. The AED Plus also guides rescuers through the complete "chain of survival," helping all victims of sudden cardiac arrest, not just those who need a shock.
Through the manufacturer and its authorized distributor, NorthStar Medical Equipment in Ada, the league will offer AEDs at a discounted price of $1,250 each, a 37% discount off the retail price. The price will be honored through Dec. 31, 2014, and is available to both credit unions and their business members. Here are some of the features of the device:
Instantaneous feedback for rate and depth of chest compressions through Real CPR Help feature
Voice prompts as well as text display and graphic images with LEDs to walk a rescuer through the rescue process
Powered by standard 123 CR lithium (camera style) batteries that last 5 years (or 300 shocks)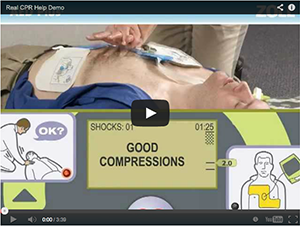 Click here to watch a video demonstration of the device.
If bystanders do nothing for a collapsed victim, the chance of survival drops about 10% every minute. But if bystanders immediately begin high-quality CPR and keep it up, the chance of survival only drops 3% to 4% per minute. At that rate, approximately 10 minutes after collapse, the chance of survival remains at least 60%. One concern of credit unions and staff members is being at risk of civil liability when trying to help. Michigan's strong 1999 Good Samaritan law offers protection from liability.
An individual who voluntarily renders cardiopulmonary resuscitation is not liable in a civil action for damages, except in cases of gross negligence or wanton misconduct.
The following persons are also not liable:
An individual who instructs others in the use of an AED
An individual or entity that owns or occupies the premises where an AED is used
Click here to read the law.
In conjunction with this program to purchase AEDs, the league will offer CPR/AED classes at the Annual Convention and Exposition in June. In addition, a representative from Zoll will be on hand to answer questions.
MCUL's Corporate Communications Department is planning a public relations campaign to draw attention to AEDs as an example of credit unions' commitment to communities.
Click here to download an order form for the devices.