Complete the 2013 CRI Survey (Misc News: September 30, 2013)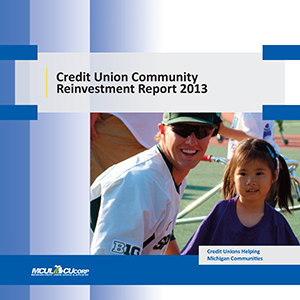 Your input is invaluable in our ability to report the many ways in which credit union membership benefits members and the broader community. The survey will cover several topic areas including financial counseling, financial education and volunteerism/community involvement.

Print out the survey questions in advance and gather the information you need to complete the survey.
Each credit union will access the survey with a unique link. Once you have all of the necessary information, open this list of unique URLs for each Michigan credit union and locate your credit union by name.
Select (or copy/paste) the URL link listed for your credit union to access the online survey for your credit union. Enter your data.
Be sure to hit "Submit" at the end of the survey so your responses are recorded.
Need assistance? Contact Beth Troost at Beth.Troost@mcul.org or (800) 262-6285, ext. 453. The league appreciates your help in telling the collective credit union story.