Dingell Announces Support of Credit Union Tax Exemption (Misc News: August 8, 2013)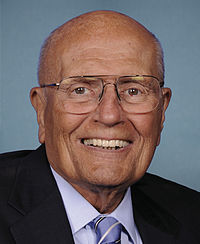 Dingell
The longest-tenured member of the House of Representatives, Congressman John Dingell, D-Dearborn, has offered his support of credit unions and the credit union tax exemption.
"Credit unions help thousands of people in my district save responsibly and are an invaluable source of private credit, Dingell said. "So long as they stick to their mission of serving their members, I will continue to support their tax-exempt status."
Dingell is the longest-serving member of the Congress in history.
MCUL & Affiliates CEO David Adams said Dingell's longevity gives him great influence in the House, where he has served since 1955.
"Congressman Dingell is the dean of the House and credit unions across the country and here in Michigan value his support," Adams said. "He knows that credit unions have a different operating structure than other financial institutions and that this translates to tremendous benefits for their members."
With Dingell, there are now eight Michigan members of Congress who have announced their support of the federal credit union tax exemption. They are Democrats Sander Levin, Gary Peters and Dan Kildee and Republicans Kerry Bentivolio, Mike Rogers and Tim Walberg. In the upper chamber, Sen. Debbie Stabenow has offered her support for the tax exemption.