Rep. Mike Rogers Supports CU Tax Exemption (Misc News: July 31, 2013)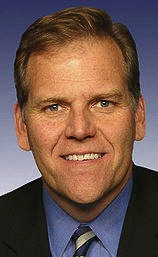 Rogers
Put GOP Congressman Mike Rogers in the category of supporters of the federal credit union tax exemption.
"I am opposed to increasing taxes, including raising taxes on credit unions," the Brighton Republican said in a statement released by his office. "Our government has a spending problem and we cannot tax our way out of it.
Rogers, a key player in Congress as chairman of the House Intelligence Committee, added that credit unions play a critical role in the nation's economy.
"As deregulation of portions of the financial services sector narrows the operational gap between banks and credit unions, some have advocated changes in the tax and regulatory structures that govern them," he said. "However, the fact of the matter is that credit unions hold a unique and crucial place in the nation's financial system and deal with different types of clients than most commercial banks. Due to credit unions' effectiveness in serving the needs of their members, I am particularly cautious about altering the regulatory framework that has long served them.
MCUL & Affiliates CEO David Adams thanked Rogers for standing up for credit unions.
"The entire credit union community should be deeply appreciative of Congressman Mike Roger's statement of support for the credit union tax exemption," Adams said. "As chairman of the House Intelligence Committee, Congressman Rogers has tremendous influence on policy matters in the House of Representatives. This clear and strong statement of support will carry a lot of weight with his colleagues."
Credit unions are in the middle of a big campaign to maintain the exemption from federal income taxes on credit unions. Last week, CUNA reported that it has recorded more than 875,000 congressional contacts through its Don't Tax My Credit Union campaign. Learn more about the campaign at DontTaxMyCreditUnion.org.