Havenít Sent a Note to Your Members? Steal This One (Misc News: July 12, 2013)

Want to see an example of a credit union reaching out to its members? This is what Security CU in Flint sent to its members.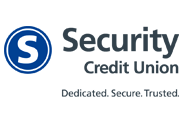 Don't Tax My Credit Union
Don't Tax My Credit Union is a national campaign dedicated to ensuring Congress doesn't raise taxes on 96 million credit union members nationwide and preserves financial choice for American consumers. Join us today to share your story and tell Congress: Don't Tax My Credit Union!
As Congress considers comprehensive tax reform, encourage your Legislators to leave the credit unions tax exemption alone! Take action and write your Legislators!
If credit unions were forced to pay taxes, as not-for-profit entities, members like you would take on the burden of those new taxes. Credit unions would be forced to make up the difference, by charging members higher rates on loans and new fees. Even non-members would suffer, as conventional banks would face less competition from credit unions to keep their prices and fees low.
Credit unions value their status as not-for-profits. It is important that the Legislators protect the benefits of the credit union not-for-profit status and preserve the credit union tax exemption.
Don't Tax My Credit Union!
The credit union included links to Don't Tax My Credit Union and directly to the legislator contact page.