War of Words over CU Tax Exemption Escalates: MCUL Issues Response to ICBA (Misc News: June 26, 2013)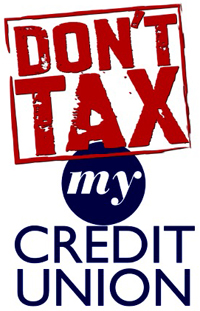 In response to a letter from the head of the Independent Community Bankers Association, MCUL & Affiliates has reached out yet again to lawmakers regarding the importance of preserving the federal credit union tax exemption and the "self-serving" banker attempts to repeal it and limit competition.
Late last week, ICBA President and CEO Camden Fine sent a letter to the leadership of the House Ways and Means Committee, calling on Congress to hold hearings to "further investigate this tax exemption." In his letter, Fine claimed that credit unions have outgrown the original reasons for which they were granted the tax exemption and referred to it as a "costly tax subsidy." Fine went on to suggest that Congress, as part of its comprehensive tax reform process, could call on the community bankers as witnesses if such hearings were to be held.
MCUL responded by saying that the ICBA's claims were misleading, erroneous and intended to simply improve the profits of banks. On Tuesday, MCUL CEO David Adams sent a letter debunking the ICBA's note to U.S. Reps. Dave Camp and Sander Levin, the chair and ranking member of the House Committee on Ways and Means respectively, and Sen. Debbie Stabenow, who serves on the Senate Committee on Finance and recently communicated her strong support of the credit union tax exemption to MCUL. A copy of the letter was also provided to every other member of the Michigan congressional delegation.
First, Adams pointed out that it should come as no surprise that the bankers are lobbying aggressively against the credit union tax exemption, because it is what they have always done.
"Bankers know that if they ever successfully convinced Congress to remove the credit union tax exemption, it would be extremely likely that most credit unions would cease to exist or would convert to bank charters, at a huge cost to consumers and small businesses," Adams wrote.
He also said that any argument that the credit union tax exemption is outdated simply does not hold water, as the fundamental structure of credit unions has not changed. Credit unions are still not-for-profit cooperatives, cannot raise capital in the equity markets and retained earnings remain the only way a credit union can build and maintain legally required capital. He also pointed out that federal credit unions and all state-chartered credit unions in Michigan cannot compensate their board directors, for governance purposes, every member has a single, equal vote, and the institutions are driven by member service, not shareholder profits.
Adams highlighted the benefits credit unions are able to offer consumers to the tune of $8 billion dollars per year in lower loan rates, higher savings rates and lower fees. He called upon Congress to dismiss the ICBA's request and thanked the lawmakers for their support of the industry.
To read the full letter to the Ways and Means Committee leadership, click here.
To send a letter to your lawmaker encouraging him/her to support the credit union tax exemption, click here.