CFPB publishes effective date for Foreign Remittance Transfer Rule (Misc News: May 1, 2013)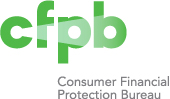 On April 30, the CFPB published an effective date for its foreign remittances transfer rule which amends regulation E and the official interpretations. The CFPB indicates on its website that it will release a summary of the full final rule "shortly" because there have been numerous modifications and amendments to the rule since its concurrent proposal to amend it on Jan. 20, 2012.
The final amendments to the rule make two significant changes that affect a credit union's liability. First, the disclosure of foreign taxes and fees imposed by a recipient institution has been made optional, if a disclaimer that such fees and taxes may apply is disclosed. Second, when funds are deposited to an incorrect account because of an error in the routing or account number supplied by the sending member, the credit union will have to attempt to recover the funds but would not be accountable for funds that could not be recovered. The MCUL strongly advocated for such relief in its comments to the agency proposal.
As a reminder, a credit union may fit under the safe harbor (which would provide it an exemption from the rules) if it provided fewer than 100 international remittance transfers in the previous calendar year and provide 100 or fewer international remittance transfers in the current calendar year. Credit unions should consider how they will comply with the new requirements to the rule if they do not fit under the safe harbor. For more information, credit unions can visit the CFPB's website addressing the remittances transfer rule located here. The new rule will be effective Oct. 28.