Live from the CUNA GAC - Day Four: CU Leaders Talk Regulatory Relief, Tax Status on Capitol Hill (Misc News: February 28, 2013)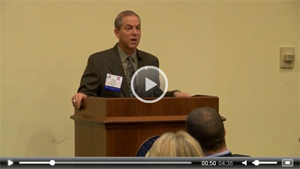 WASHINGTON – After several days of networking, listening and learning on Wednesday, Michigan credit union leaders fanned out across Capitol Hill to visit the offices of every member of the Michigan congressional delegation.
First, the group gathered for the annual congressional breakfast at the House Rayburn Office Building hosted by MCUL & Affiliates. Congressmen Bill Huizenga, R-Zeeland, and Dan Kildee, D-Flint, both attended the event, along with staff members from the offices of several other congressmen.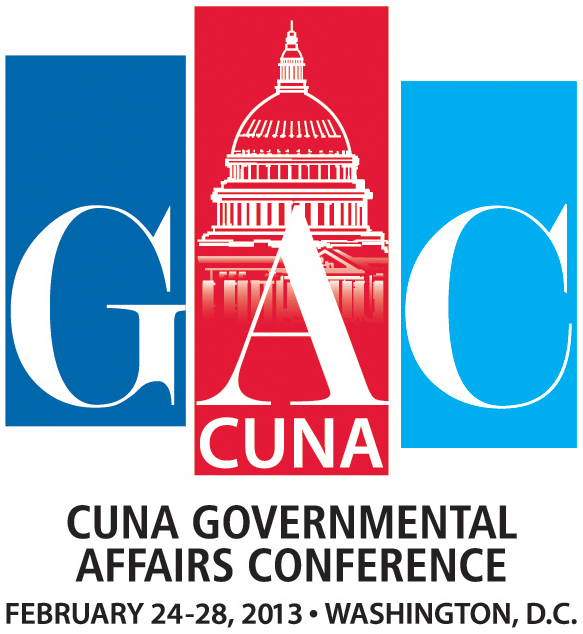 MCUL & Affiliates CEO David Adams welcomed the group and spoke of the importance of the credit union difference.
"Credit union programs like Invest in America which recently reached a milestone of 500,000 vehicles sold, are helping to retool and refuel our domestic auto industry. Save to Win, our nationally recognized prize-linked savings program has made huge strides toward reaching people with modest means and helping turn them into savers."
Adams also presented the MCUL Federal Lawmaker of the Year Award to Rep. Sander Levin, which was accepted by a member of his staff, and the Federal Staffer of the Year Award to Marliss McManus, who works in the office of Rep. Huizenga.
"We're thankful to both Congressman Levin and to Marliss for their hard work and dedication," Adams said.
From there, the group split up to Hike the Hill, armed with copies of the MCUL Community Reinvestment Report, which was delivered to every Michigan lawmaker.
The main issues discussed with lawmakers include the preservation of the credit union tax status, legislation to raise the cap on member business lending, and other regulatory relief measures.
"I work in a compliance department and I think it's so important that our lawmakers hear from those of us in the trenches that what they do is directly impacting us," said Chrissy Siders, vice president of risk management for CP FCU in Jackson.
"I'd really like to see the business lending cap raised," said Rob Mercier, Vice President of growth and development at Public Service CU. "We're at a time when we're getting close to bumping up against that cap."
Rep. Huizenga had good news for the group, as he announced his intention to again sign on to the MBL legislation, which was recently reintroduced in the House.
Later in the day, 6 Michigan credit unions were honored for their innovative programs which won a total of seven national awards at a special ceremony for the Dora Maxwell, Louise Herring, and Alphonse Desjardins awards.
The credit unions that won national awards are: Communicating Arts CU, Public Service CU, CASE CU, Michigan First CU, Credit Union ONE, and Michigan One Community CU.