Live from the CUNA GAC - Day Three: Michigan CU Leaders Prepare for Capitol Hill Visits (Misc News: February 27, 2013)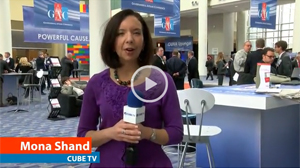 WASHINGTON – With a full day of visits to lawmakers ahead on Wednesday, Michigan credit union leaders spent Tuesday at the CUNA GAC preparing for their chance to advance the industry's issues and concerns.
A long and powerful lineup of speakers addressed those gathered at the GAC, including House Financial Services Chairman Jeb Hensarling who vowed to help credit unions protect the industry's tax exempt status.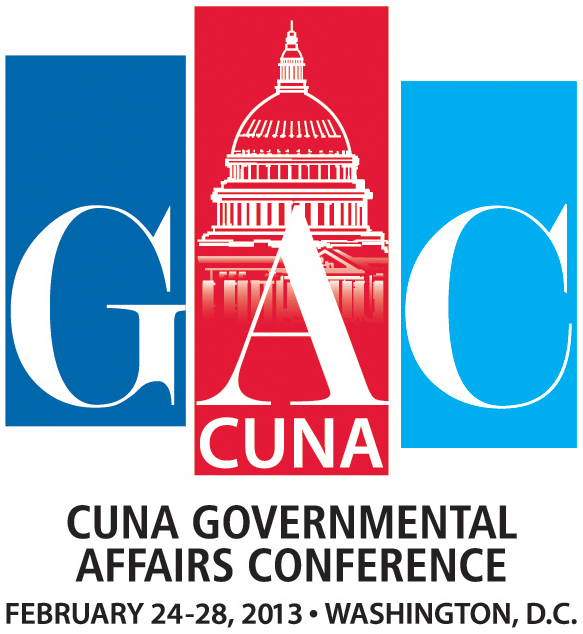 Likwise, Congressman Spencer Bachus drew big applause when he told the crowd he thinks there will be bipartisan support to remove some parts of the Dodd-Frank act that apply to credit unions.
Speaker of the House John Boehner also spoke during the general session, telling credit union leaders he appreciated their service. His speech, however, focused primarily on energy policy and not finance.
NCUA Board member Michael Fryzel, Rep. Denny Heck, and Rep. Ed Royce were among the others who spoke to the standing room only crowd. Royce, R-Calif., the lead sponsor of the credit union member business legislation in the house, said he thinks the time is right to give the bill another shot. The legislation has been renamed The Credit Union Small Business Jobs Creation Act, and Royce said he thinks that subtle change will help the bill gain support.
"Now is not the time to maintain artificial caps on safe and sound lending," Royce said.
Royce also urged credit union leaders to explain the credit union difference to their lawmakers, keeping in mind that there are many new faces in Congress this year who may not have the same familiarity with the industry.
Michigan credit union leaders plan to do just that, as they will hand deliver copies of the Community Reinvestment Report to every member of the state's congressional delegation during their visits.
Two visits took place late Tuesday afternoon, as groups headed out for the offices of Sens. Carl Levin and Debbie Stabenow. Following the annual congressional breakfast, the group will divide up by region to visit the offices of every Michigan congressman.
Click here to watch the CUBE TV video from Day Three of the CUNA GAC
Click here to watch the CUBE TV video from Day Two.
Click here to watch the Day One video.