Live from the CUNA GAC - Day Two: CU Leaders Challenged to Unite (Misc News: February 26, 2013)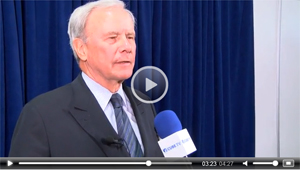 WASHINGTON – With a packed house of 4,200 credit union leaders in front of him, CUNA President and CEO Bill Cheney called on the industry to unite.
Cheney told the group which had assembled for the general session at the CUNA Governmental Affairs Conference that it was time for the nation's 7,000 credit unions to come together with a common vision for the future, capitalizing on the movements shared values and resources.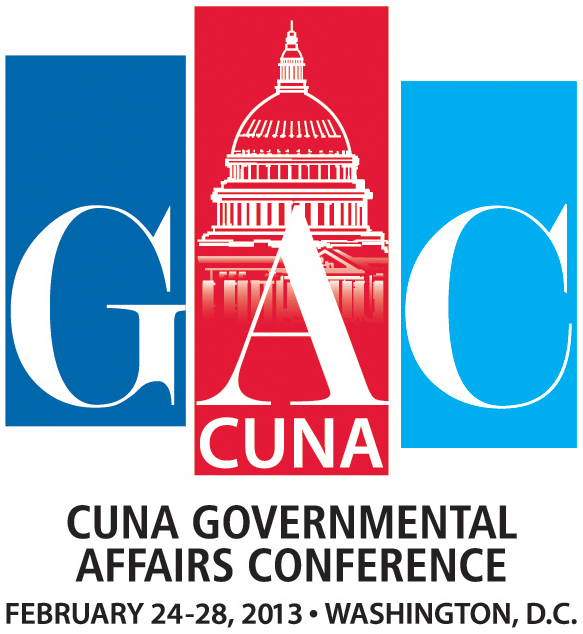 "United action can change the story about credit unions," Cheney said, as he unveiled the new website www.uniteforgood.org which lays out the vision for the future. Cheney says the hope is that 10 years from now there will be 50 million Americans who choose credit unions as their primary financial institution.
Attendees also heard from NCUA Chairman Debbie Matz, who said the agency is going through a bit of a revolution, and promised that with new people and new ideas, there would be a new approach to regulation.
"We are not here to hold credit unions back, we are here to move credit unions forward," Matz said.
During the first of two keynote addresses on Monday, participants heard from financial journalist Jean Chatzky, a regular contributor to NBC's Today Show and author of the book "Money Rules." Chatzky praised credit unions for their work in financial education.
"There is no doubt that credit unions stand on the side of consumers," she said. "Personally, I'm a big fan."
During a lunch break from the speeches, attendees were able to tour the exhibit hall and visit the different booths, including the prominent CU Solutions Group display.
After a legislative and political update from CUNA leadership, the final keynote address of the day came from legendary journalist Tom Brokaw, who for many years anchored NBC Nightly News. Brokaw shared several person stories from his time covering events around the world, and said he was saddened by the fact that the nation seems to have lost its ability to work together toward a common goal.
"We are longing for an idea that will pull us back together. I have never seen the US political system in such disarray, as far as the inability to find common ground," Brokaw said.
Click here to watch the CUBE TV video from Day One of the CUNA GAC.