Michigan CU Delegation Arrives in DC for CUNA GAC (Misc News: February 25, 2013)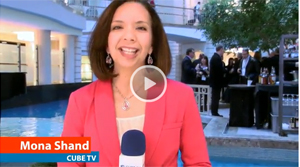 WASHINGTON – One hundred twenty-five credit union leaders from across the state will spend the week in the nation's capitol for the industry's annual gathering.
The CUNA GAC opens today and will run through Thursday. This year's Michigan delegation is one of the largest in recent years, with credit union leaders eager to hear the latest industry updates and network with their colleagues from across the state and country.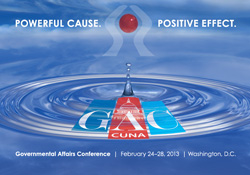 One of the highlights of the annual convention is the chance to sit down with lawmakers. On Wednesday, Michigan credit union leaders will converge on Capitol Hill to meet with every member of the state's congressional delegation.
"Our number one issue this trip is to reinforce the importance of the credit union tax exemption and that as Congress is grappling with these fiscal issues, we need to impress upon our lawmakers how important it is that our tax exemption remain intact," MCUL & Affiliates CEO David Adams said.
CUBE TV is once again providing daily video updates from the CUNA GAC. Click here to watch the Day 1 video.