Deadline Approaching – Submit your CU Lunch Local Plans Soon (Misc News: October 1, 2012)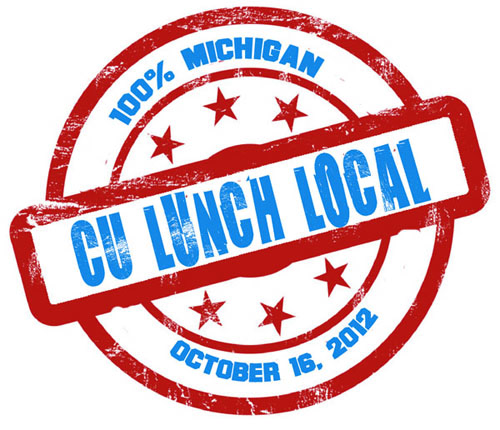 Oct. 16 will be here before you know it, so now is the time to line up your plans for CU Lunch Local. The cash mob-style event is growing by the day, and organizers are asking all credit unions that wish to participate to submit plans by Oct. 10.
What does it mean to "participate" in CU Lunch Local? It simply means that your credit union supports small businesses and pledges to demonstrate that support by buying local on Oct.16. Many credit unions plan to buy lunch, or coffee and donuts, or some other edible item, for staff from a local establishment that day.
So far, the list of participating credit unions includes:
Onaway Community FCU
Marshall Community CU
Affinity Group CU
Our CU
Christian Financial CU
United Financial CU
Community Choice CU
Dort FCU
Meijer CU
Motor City Co-op CU
CU Lunch Local is more than a symbolic show of support. Experts estimate that every $1 spent at a local, independent business has the potential return of more than $3 in local economic and community benefits.
The effort to rally the Michigan credit union community behind CU Lunch Local is not going unnoticed. Several organizations, including MCUL & Affiliates, CU Link, Michigan Business Connection and Keep the Money in the Mitt have all thrown their support behind the event. Recently, CUNA News Now highlighted CU Lunch Local as a prominent example of "credit unions zeroing in on the essence of boosting local businesses." The more credit unions that participate, the more likely CU Lunch Local is to continue to receive media attention, and the more powerful a message the credit union community can send.
So why not make the commitment today? Either join the Facebook group by clicking here, or send your plans to participate to CU Lunch Local coordinator Jessica Richardson-Isenegger at Jessica@in-fusiongroup.com. Then, help promote the event by spreading the word in your credit union's newsletter, on your Facebook page and on Twitter using the #culunchlocal hashtag.
Click here for additional information on CU Lunch Local.