MSGCU COO Appointed to Board of Real Estate Appraisers (Misc News: July 19, 2012)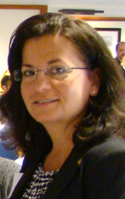 Burroughs
Gov. Rick Snyder has appointed Lisa Burroughs, COO of Michigan Schools and Government CU, to the Board of Real Estate Appraisers.

Created in 1991 and housed within the Michigan Department of Licensing and Regulatory Affairs, the nine-member board licenses and regulates the service of more than 6,000 real estate appraisers.

In her role at MSGCU, Burroughs of St. Clair, oversees $1.1 billion in assets. Previously, she served as president and CEO of Parkside CU, as vice president of marketing for State Employees Credit Union and as a business instructor for Macomb Community College and Lansing Community College. Burroughs holds bachelor's and master's degrees in business administration from Central Michigan University. She will represent the general public and replaces Donn Fresard.

Two other women were also appointed to the board. Diana Meyer of Grand Rapids is founder and president of Diana L. Meyer Appraiser Inc. She previously worked as a real estate appraiser and as assistant branch manager for First Federal of Michigan. Meyer will represent state licensed real estate appraisers and replaces Beth Graham.
Karen Myers of West Branch is is owner and manager of American Eagle Appraisals LLC in West Branch. She will represent state licensed real estate appraisers who may be employed by a lending institution and replaces Leo Wickert Jr.

"I am impressed by these individuals' knowledge and long record of service, and I look forward to their work on the board," Snyder said.

Appointees will serve four-year terms that expire June 30, 2016, and their appointments are subject to the advice and consent of the Senate.