MCUL GAC Day One: Credit Unions Have Unprecedented Opportunity (Misc News: April 17, 2012)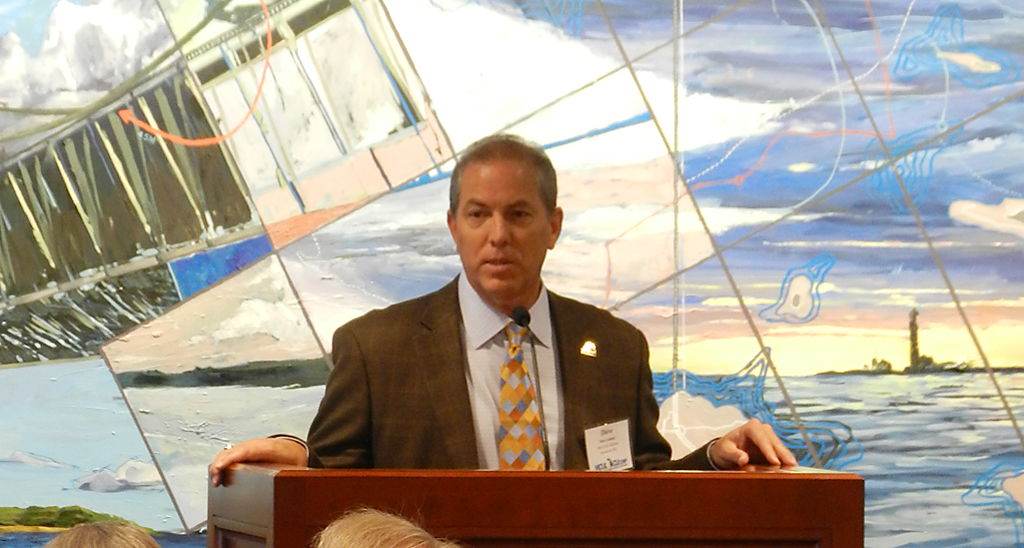 MCUL & Affiliates CEO David Adams
LANSING – Credit unions are rising fast, giving the industry an unprecedented opportunity to show consumers the benefits of belonging.
Speaking at the annual MCUL & Affiliates GAC, CEO David Adams told those gathered in the Mackinac Room at the House Office Building that when he was recognized as the small business champion of the year, both in the state and nationally, it showed that the industry as a whole is really on an upward path.
"It's reflective of what our industry has been doing," Adams said. "People are discovering credit unions like never before."
He emphasized that credit unions have an unprecedented opportunity in the next week or so when the Senate is expected to vote on a historic credit union bill that would raise the limit on member business lending.
"Credit unions are being noticed for their efforts on small business lending," Adams said.
Later, in his talk titled "Driving Business Success Through Political and Public Relations Advocacy," Adams said credit unions – even small ones – can do a better job of marketing "the whole package" by taking advantage of resources such as CUSOs.
Because of their tax-exempt status, Adams said credit unions have an obligation to reach out to consumers to help the country reverse some troubling statistics, such as the one-third of U.S. adults who say they have no non-retirement savings and the 32 percent who say they are saving no part of their household income for retirement.
"Households need our help," Adams said.
Credit union leaders also had a chance to sit down with their legislators over lunch to explain their positions on some key topics such as the small claims court threshold and foreclosure. One-hundred thirty-eight credit union leaders signed up for the GAC.
The conference wraps up Wednesday.