Sign Petition to Support MBL Passage (Misc News: March 26, 2012)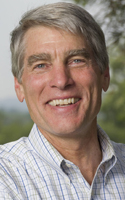 Udall
The sponsor of member business lending legislation in the U.S. Senate is asking supporters to sign his petition calling for the bill to become law.
Sen. Mark Udall, D-Colo., posted a petition on his website. Click here to sign it.
CUNA News Now reported Monday that it expected a vote on the measure soon. Last week, Udall worked with Senate Majority Leader Harry Reid, D-Nev., on a substitute bill that would allow them to bypass the committee process and send it directly to the Senate floor for a vote. S. 2231 is identical to Udall's original bill, S. 509.
The bill, called the Small Business Lending Enhancement Act, is scheduled to be placed on the Senate calendar this week, but a vote could be delayed until after the April recess. The Senate is in session this week, then off for a two-week break, and will be back in session the week of April 16.
Dear Congress,
We urge you to support Senator Mark Udall's bipartisan bill to get the federal government out of the way of job creation and help improve small businesses' access to capital by lifting an unnecessarily low cap on credit union lending.
This bill is projected to create over 100,000 jobs in the first year alone without costing taxpayers a dime, but special interests and their allies have conspired for years to keep it from receiving the up-or-down vote it deserves.
When this bill comes before Congress later this year, we urge you to put our national interest ahead of the special interests and vote to pass this bill.
Sincerely,
The Undersigned
Udall said allowing credit unions to make more loans to small businesses is a commonsense way to improve the nation's economy, at no cost to taxpayers.
"For the past 15 years, small businesses have created two-thirds of all new jobs, but the recession has cut off a lot of their access to capital. As it is, many small-business owners have been forced to resort to credit cards with comparatively high interest rates in order to invest in equipment to grow their businesses or to hire more people. By simply lifting this burdensome federal regulation, credit unions will be in a position to provide small businesses with the small, low-interest loans they need to create new jobs," Udall said in a statement on his website.
Increasing the credit union member business lending cap from 12.25 percent to 27.5 percent of assets would inject $3 billion in new funds into the economy, creating as many as 140,000 new jobs in the first year after enactment, according to a CUNA analysis.